Equipping your business for success in the digital economy.™
LOCAL ONLINE PRESENCE | MARKETING | ADVERTISING
Gig Strategic Is Charlottesville's Full-Service Online Marketing Agency
The world today is more digitally connected than ever before. For businesses to successfully compete, they must have a digital presence. The economy today is driven by revenue generated from online activity. Our mission is to help companies successfully compete in the digital economy by offering a variety of online marketing services.
Our clients benefit from our unique experience and cutting-edge solutions. We help them from start to finish to establish their presence, build their brand, and amplify their voice. This happens with paid media management and strategy. We are passionate about our clients' success.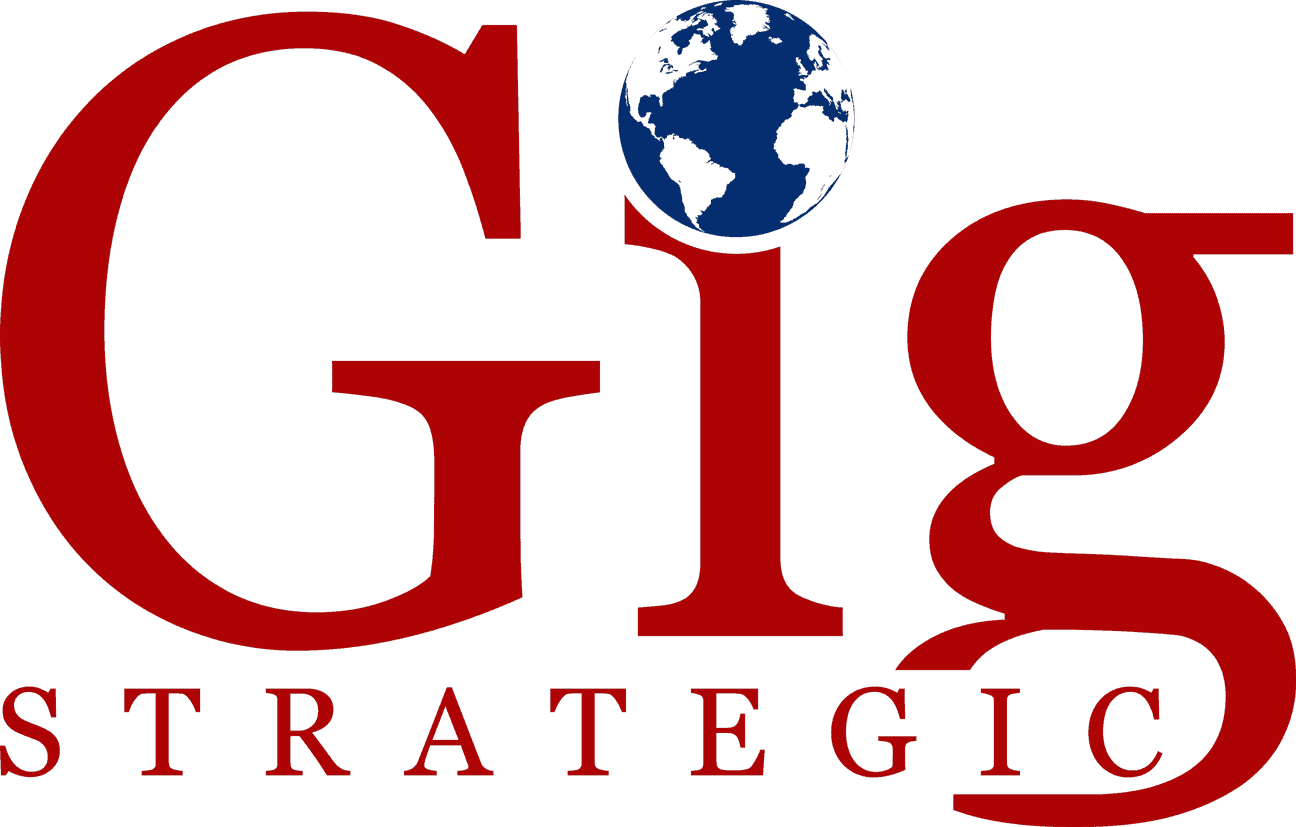 What We Do For Our Clients

Establishing Presence
Today's business must be founded with a digital end in mind. From website development to listing distribution and reputation management, it is essential that key components of your business are in place from the start. Proper setup, tagging and benchmarking give business owners a clear understanding of where their business lives in the digital landscape.

Developing your brand
After the birth of your business online, your brand must be developed, defined and distributed through your website, search engines and social channels to your target audience. Content development, search optimization and community management tell the story of who you are, how you are different from your competitors, and why customers should choose your product or service.

Amplifying your voice
Once you have established a presence and developed your brand, it is time to shout from the mountaintops. This is where smart, targeted digital marketing drives and converts traffic from chosen channels to your site, your phone, or your brick and mortar location. With budgets determined and success metrics established, growing revenue through paid channels is a must for long-term success.
What Our Clients are Saying
"In building our digital presence for The Preserve, we sought to partner with a firm with broad capabilities. We chose Gig Strategic through a vetted process, and have been more than happy with the results. They have helped us with everything, from website and logo design, to social media, to digital advertising. "
"I was a bit lost when it came to marketing my Optometry office. I had pursued two separate digital marketing companies with high prices and inadequate performance. After starting to work with James at Gig Strategic, I saw quick returns on my marketing efforts and have had a steady increase in both my online presence and my patient volume ever since."
"James has helped us take advantage of the online marketplace.  We have been able to dramatically grow and track our monthly lead volume through his digital marketing solutions.  I would highly recommend any business owner sit down with James to truly learn how to succeed online."
"Gig Strategic's knowledge of the digital marketing world is phenomenal. Their means to an end is far from singular. As James is building your digital presence he will be simultaneously working on branding and targeting in order to generate maximum digital exposure for your company. I highly recommend that you entrust your digital future in the capable hands of Gig Strategic."
"Since starting with Gig Strategic I have seen tremendous growth in the number of leads we are generating and my digital channel now far surpasses my other marketing channels. Thanks to Gig Strategic and their proactive and effective approach to online marketing I have been able to grow market share in the face of growing competition."
Our full suite of service include:
Business Directory Distribution And Syncing

Review Management with Requests and Responses

Online Reputation Monitoring with Competitor Tracking and Share of Voice Data

Facebook, Twitter, LinkedIn and Instagram Posting

Boosting Posts

Targeted Advertising

✓   Performance Based Digital Advertising including:

Paid search on Google and Bing

Programmatic Display

Social Advertising

✓   One Comprehensive Dashboard to Monitor Performance 24/7

✓   And Much More!
It's 2022. A time to start fresh, realign, and take on the world with new vigor.
How is your marketing strategy shaping up for the year? You'll want to consider these rising digital marketing trends for 2022.
I'm not supposed to do this. This is not what you expect to hear from me. As a digital marketing consultant, why would I ever discourage anyone from marketing? At the end of the day, I want to recommend marketing when it will be successful. And there are certain...
The local businesses in Charlottesville are the lifeblood of our economy and culture. We're proud to work with many local leaders, advising them on all aspects of their digital marketing. Above all, every business large and small needs a website. Here are a few...
Welcome to The Gig Strategic Online Store
James Burton is a professional digital marketer. He has worked with countless local businesses as well as several Fortune 500 companies to build successful digital marketing strategies. He has personally managed millions of dollars of digital ad spend across multiple online channels. His passion for helping business succeed is why he founded Gig Strategic.
We look forward to serving you!
Leading Full Service Digital Marketing Agency in Charlottesville
When it comes to finding the right company with which to work, Gig Strategic has you covered. It's never easy to know where to turn, so you must do plenty of research and come up with a few options.
The problem is that many businesses don't understand the elements of business branding, which leads them to think they can do it themselves or work with any company. However, it's not just about branding.
You also need an effective marketing strategy to make sure that you are reaching all the markets that you should. We can help you come up with the right plan to meet all of your needs.
The consulting firm you choose should understand the brand, the goals, and the dreams of the business owner. We do that by listening, communicating, and selecting the right methods.
Need Consulting? Contact Us Now!
Located in beautiful Albemarle County in Charlottesville, VA, Gig Strategic is currently serving Central Virginia and the rest of the country. Our approach is a personal, look-you-in-the-eye accountability that is often best served face to face.
We know how valuable time is to business owners, which is why you can schedule a meeting to learn more. Our personal goal is to make sure that at the very least, every business we meet with walks away with a better understanding of digital marketing as a whole and of how to establish an enhanced online presence.