LOCAL ONLINE PRESENCE | MARKETING | ADVERTISING
Gig Strategic
We are a full service, full stack digital marketing company with the mission of empowering every business owner to understand, manage and benefit from their online presence. Whether you need a new website, social presence, display or paid search advertising, you are in the right place. If you are looking for an accessible, accountable and affordable partner, we would love to meet. Find out today how our unique strategy can help you best succeed online.
LOCAL ONLINE PRESENCE
Websites

Google Business Profile

Business Listings

Social Profiles

Review Sites

Reputation Management
MARKETING SERVICES
Search Engine Optimization (SEO)

Social Posting

User Experience

Blog Posting/Content

 
DIGITAL ADVERTISING
Google Paid Search (PPC/SEM)

Microsoft Ads

Paid Social Advertising

Target Display Ads

Social Mirror Ads

Mobile-Conquesting

Geo-Fencing

YouTube Ads

Video / OTT Advertising
A Few Of Our Current Partners:
What Our Clients Are Saying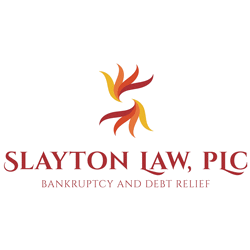 Highly recommend the folks at Gig
I have been working with the team and Gig Strategic for over a year and they have greatly improved all aspects of my online presence. They have an awesome dashboard that allows me to see how my company's website and social media platforms are performing. But what I like most of all is that they are always there for us. They answer our questions promptly. Respond quickly to issues that arise when Google, Facebook, or YouTube change their algorithms/protocols. And, they are not afraid to try new ways of expanding my company's online reach. I would highly recommend the folks at Gig to anyone looking for a great group of online marketing professionals to help take their company to the next level.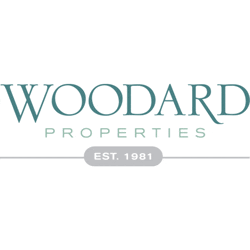 We highly recommend Gig Strategic
It has been a pleasure working with Gig Strategic. Max, Sabrina, and their team are proactive, thorough, and timely. They have offered valuable insight and have helped our company with SEO and website development. We highly recommend Gig Strategic for your digital marketing needs! – Woodard Properties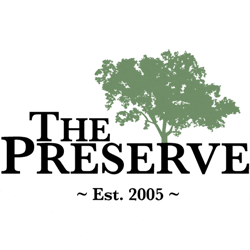 A firm with broad capabilities
In building our digital presence for The Preserve, we sought to partner with a firm with broad capabilities. We chose Gig Strategic through a vetted process, and have been more than happy with the results. They have helped us with everything, from website and logo design, to social media, to digital advertising. – Chad Rowe, Sr. VP of Business Development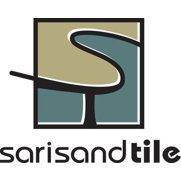 Boosted Our SEO
Working with Gig Strategic has really boosted the SEO and online presence of our business. Using their accompanying business platform, we are able to easily make changes to our website, track reviews and cross post to our social media accounts. James, Max and the rest of the team are always a pleasure to deal with and happy to answer any questions we may have. We can't recommend them highly enough. – Bodhi Catlett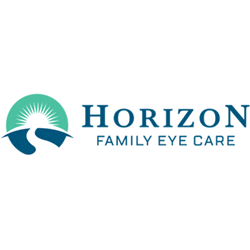 Thanks Gig Strategic!
I had difficulty understanding and optimizing my digital marketing and had experiences with other companies that overpromised and underdelivered.. "unless you upgraded to our extreme package" which was only extreme in its cost, not effect.. After working with James I saw a dramatic improvement in my listing score within two months and I am currently sitting above the 95th percentile for listing scores. I am also ranking in the top five for multiple keywords and on page one of google for almost everything that matters! Most importantly, I understand now what is being done, why it is working, and why it is worth investing in. Honestly, I couldn't have asked for a better result and my business is getting off the ground because of my association with this company.. I can't emphasize this recommendation enough! Pay the man and get started! – Dr. Anthony Zarella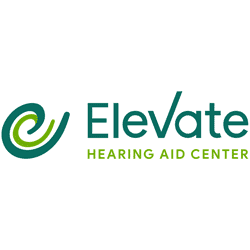 Gig Strategic takes the burden of digital marketing
James and Michael have a fantastic way of explaining what they are doing so that I can understand! I can help people with hearing devices all day long but getting Gig Strategic to take the burden of digital marketing away is fantastic! – Kim Sorrell
Gig Strategic strives to keep you informed
We at BoulderFountain.com have been with Gig right from their beginning. If I had to pick what's best about them its they strive to keep you informed of the results of your ad campaigns. – Kenny Lowrie, Boulder Fountain
Entrust your digital future in the capable hands of Gig Strategic
Gig Strategic's knowledge of the digital marketing world is phenomenal. Their means to an end is far from singular. As James is building your digital presence he will be simultaneously working on branding and targeting in order to generate maximum digital exposure for your company. I highly recommend that you entrust your digital future in the capable hands of Gig Strategic. – Sue Albrecht, Owner, Design Environs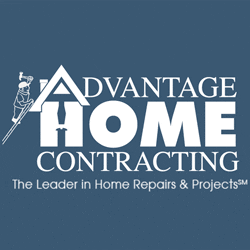 Dramatically grow and track your monthly lead volume
Gig Strategic has helped us take advantage of the online marketplace.  We have been able to dramatically grow and track our monthly lead volume through his digital marketing solutions.  I would highly recommend any business owner sit down with James to truly learn how to succeed online. – Sean Casrina, Owner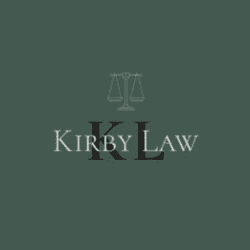 We are so thankful that we had them alongside us as we began our business!
We opened our small business in Clarksville, TN only seven months ago, hiring Gig Strategic for SEO. We had never had any sort of website and were a brand new business. Gig Strategic has boosted our online presence and pushed us to the first page of Google for so many of our keywords, resulting in organic leads that have kept our business 100% successful during these first few months. Receiving monthly reports of our progress and all at an affordable cost has been invaluable and comforting as new business owners. Because of their rockstar SEO work, we had the ability this month to begin Google Ads and are beginning to see leads roll in from those. We have been fortunate to work with Max from day one, who has been incredible. However, every single team member of Gig Strategic that we have encountered has been kind, responsive, professional, and knowledgeable. We are so thankful that we had them alongside us as we began our business, and are even more grateful for all they do as we continue growing. -August Kirby
Leading Full Service Digital Marketing Agency in Charlottesville
When it comes to finding the right company with which to work, Gig Strategic has you covered. It's never easy to know where to turn, so you must do plenty of research and come up with a few options.
The problem is that many businesses don't understand the elements of business branding, which leads them to think they can do it themselves or work with any company. However, it's not just about branding.
You also need an effective marketing strategy to make sure that you are reaching all the markets that you should. We can help you come up with the right plan to meet all of your needs.
The consulting firm you choose should understand the brand, the goals, and the dreams of the business owner. We do that by listening, communicating, and selecting the right methods.
Need Consulting? Contact Us Now!
Located in beautiful Albemarle County in Charlottesville, VA, Gig Strategic is currently serving Central Virginia and the rest of the country. Our approach is a personal, look-you-in-the-eye accountability that is often best served face to face.
We know how valuable time is to business owners, which is why you can schedule a meeting to learn more. Our personal goal is to make sure that at the very least, every business we meet with walks away with a better understanding of digital marketing as a whole and of how to establish an enhanced online presence.