Horizon Family Eye Care
Boosting Digital Presence—Google My Business And SEO
Visibility For The Vision Team

Dr. Anthony Zarella of Horizon Family Eye Care knows vision.

His optometry office helps Charlottesville residents with all things

eye care. But when it came to the online visibility for his own

business, he turned to us as local digital experts. 
We established accurate business listings, synced business information, and continually monitor and protect online reputation.
The Plan & SEO Results
We put together a straightforward plan for them including our Local Online Presence Package, Level 1 SEO, and weekly Google Business Profile Posts.
SEO results have been robust and consistent! Here is what we have been able to do for their target keywords: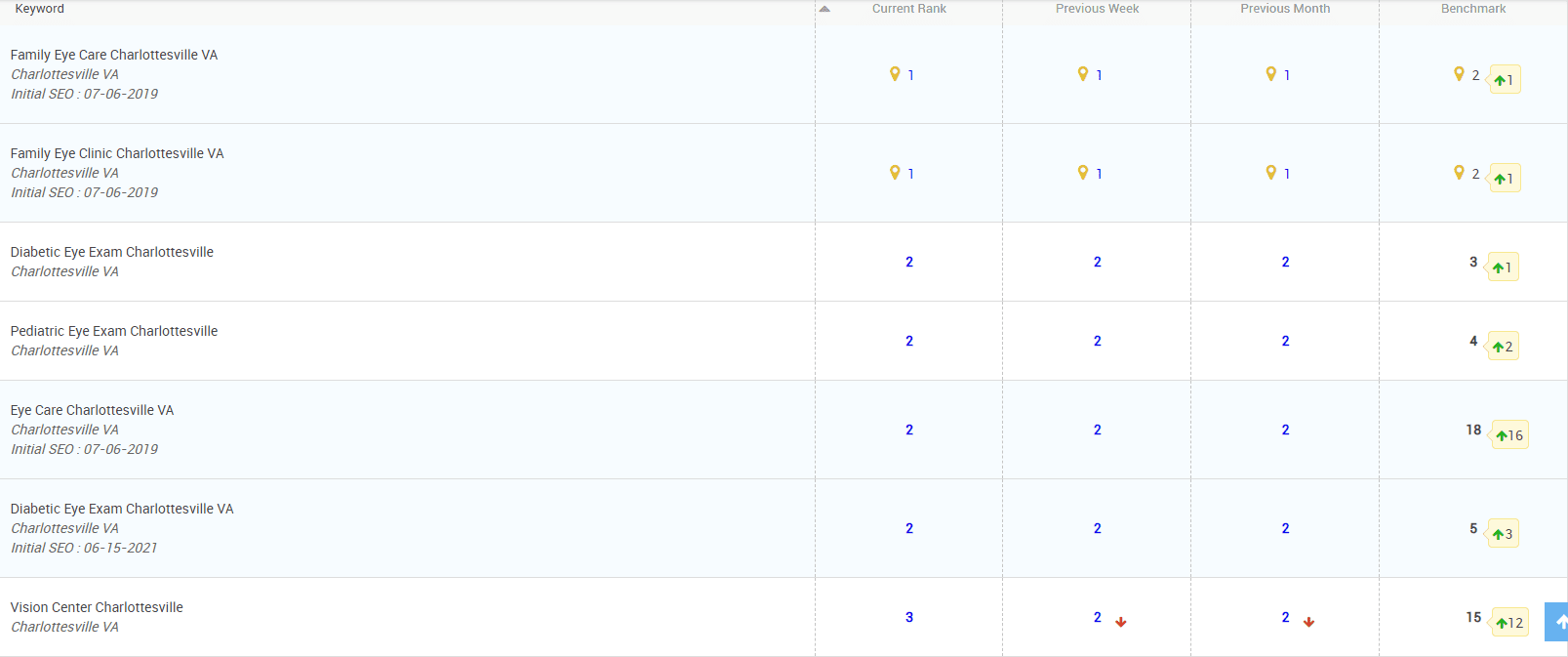 This is a great slate of top rankings with large improvements over benchmarks. 
To show what this looks like in Google Search: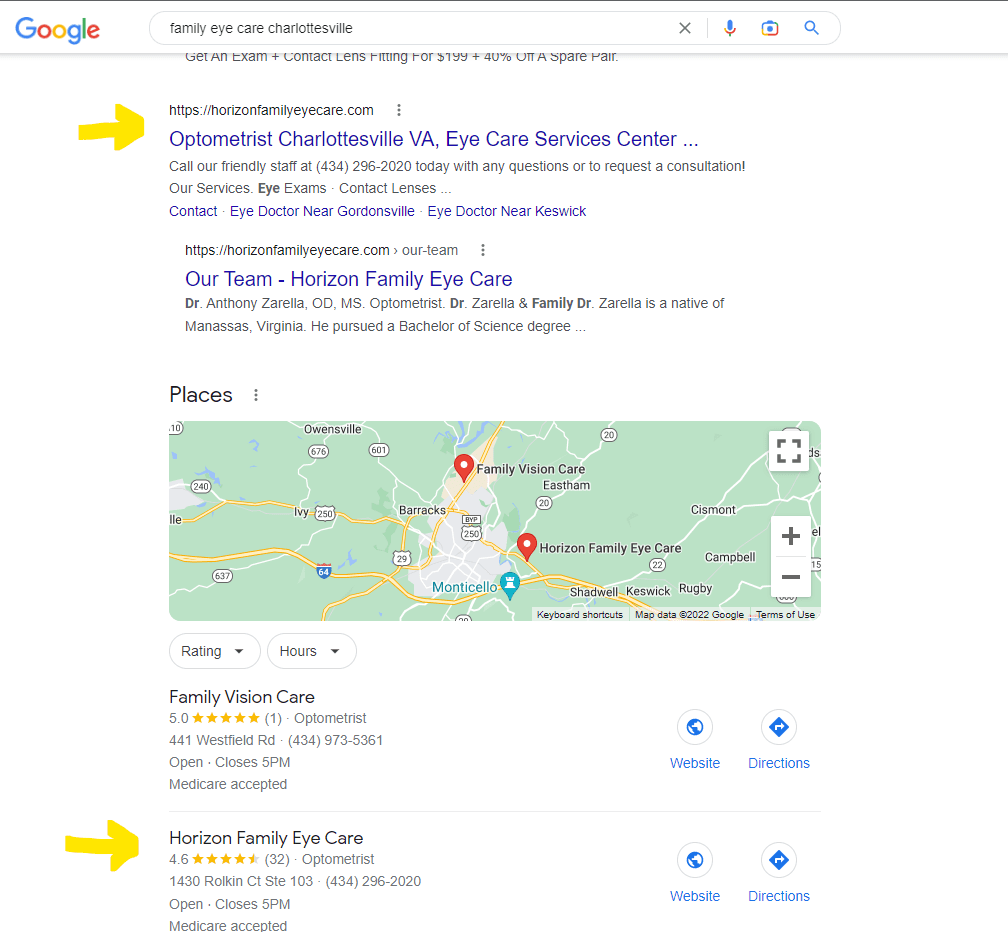 We are #1 Organically , #2 on the map, and then our Yelp Listing and Facebook profile are #2 and 3 organic as well. This represents domination of the top results through our 'Be There and Be Sticky' strategy. 
It also demonstrates the importance of holistic digital marketing and ensuring your data is consistent across platforms. That way, Google can see your brand as a strong, well-rounded entity, and will reward your efforts accordingly. 
Tangible Results – Huge Increases In Views, Visits, And Customer Activity
For context, here is a sample of Horizon's views in Google right as we first started.
August 2019 – October 2019: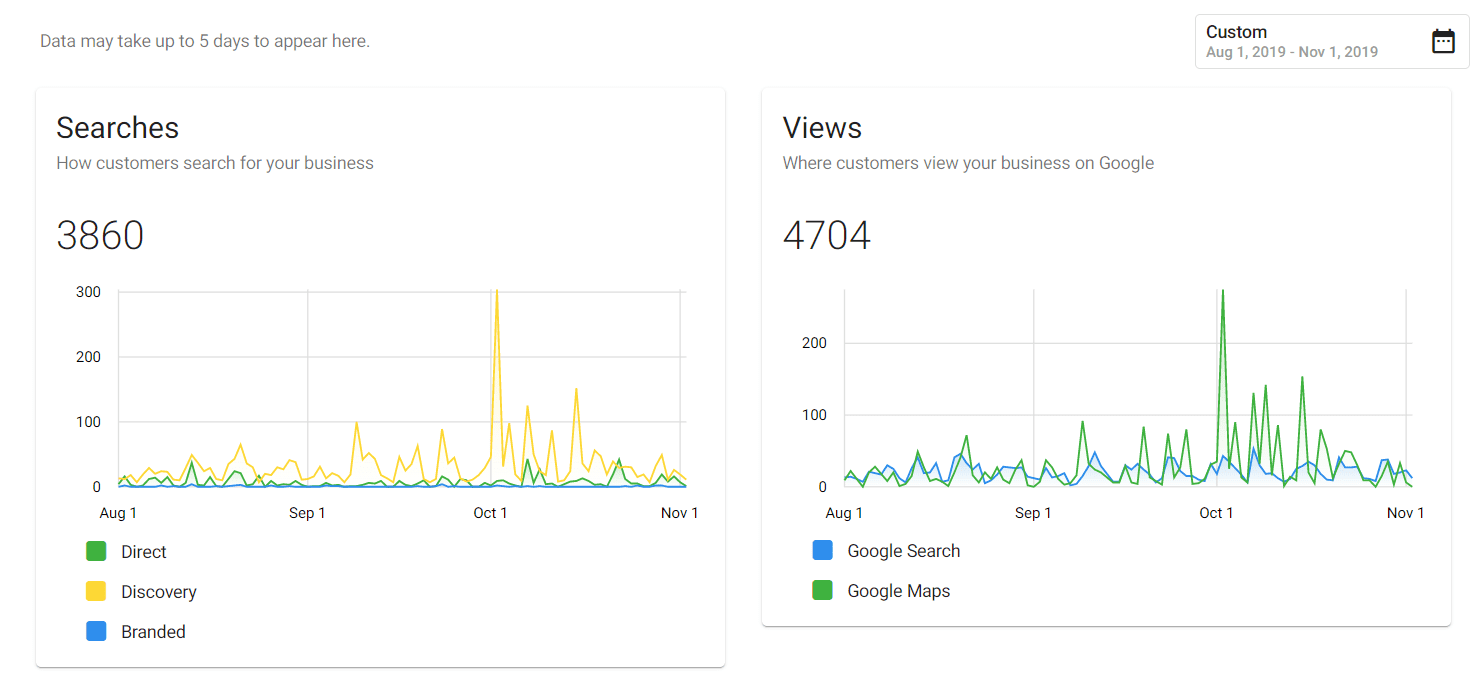 Here are the unequivocal results one year later, in 2020: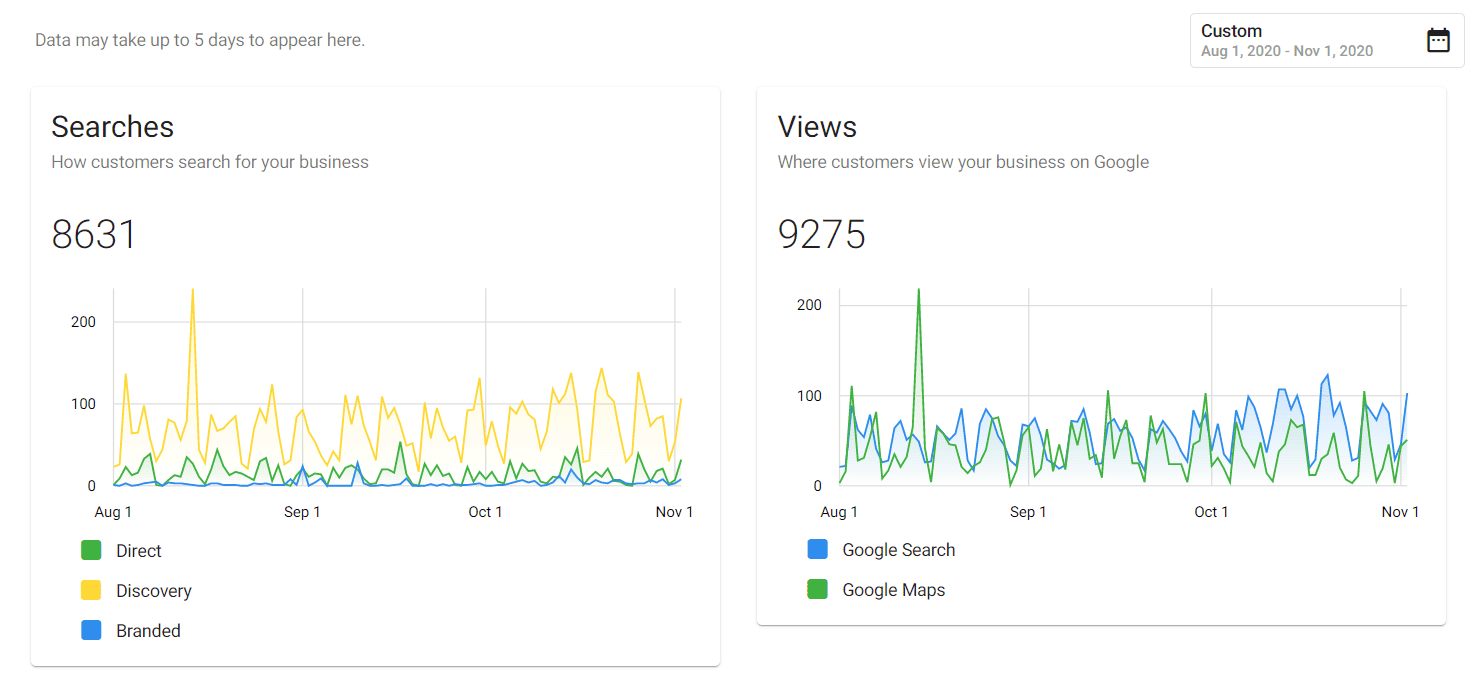 And 3 years later, bringing us to August – Oct 2022: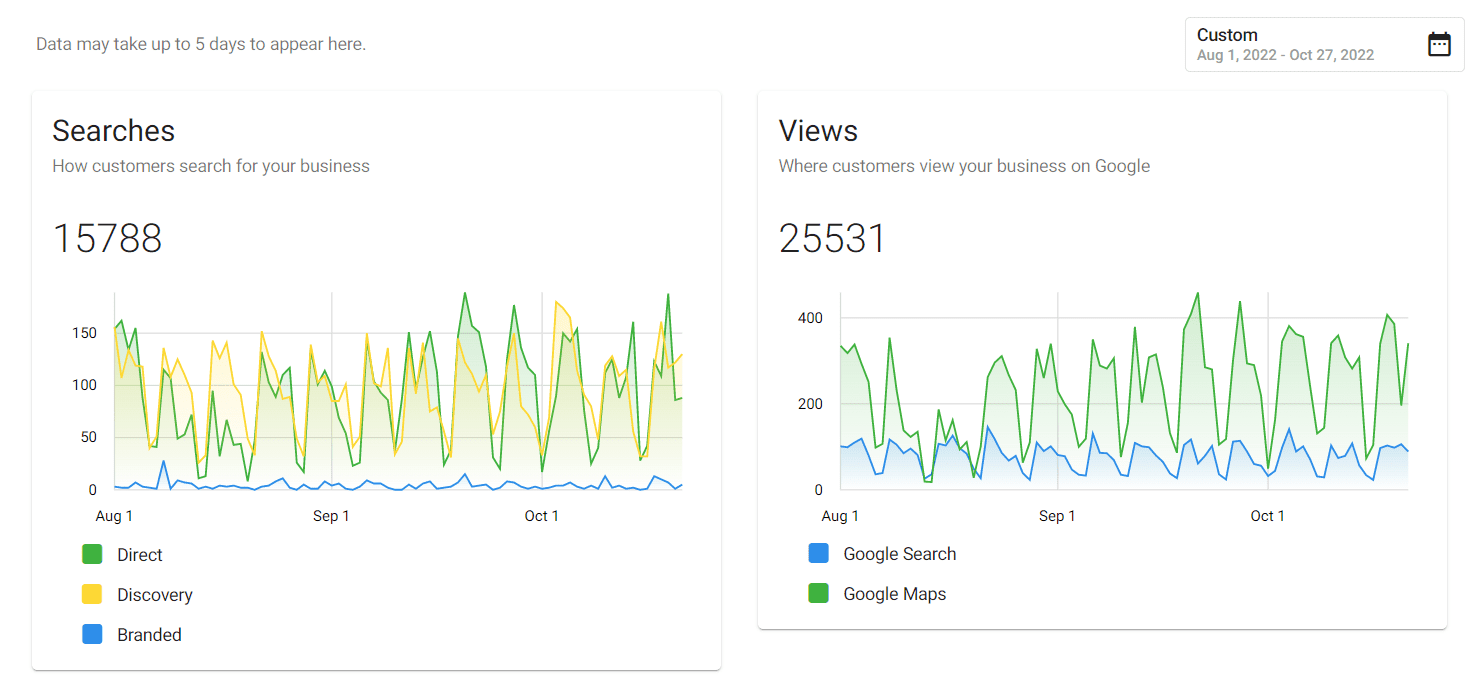 This is over a 300% increase in searches and 400% increase in views!
Let's look at one more metric, Customer Actions from the benchmark, and one year down the road. Starting off at only 342 in a 3 month period (direction requests, website visits, and calls).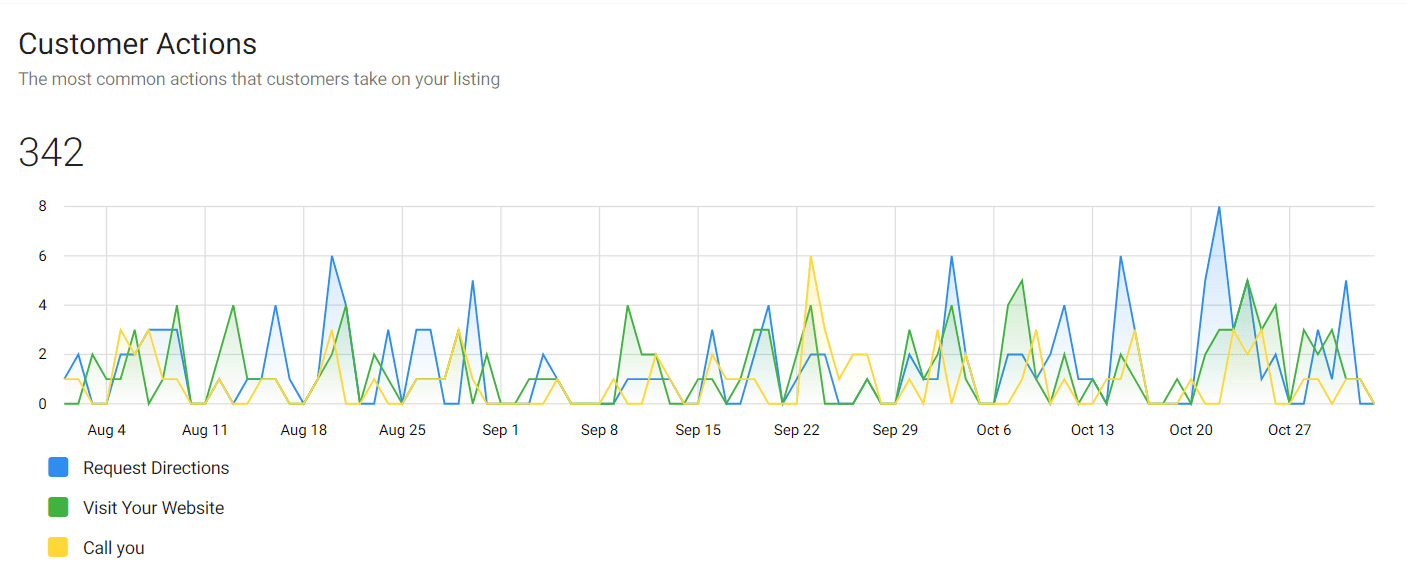 And just one year later, a 123% increase in customer activity: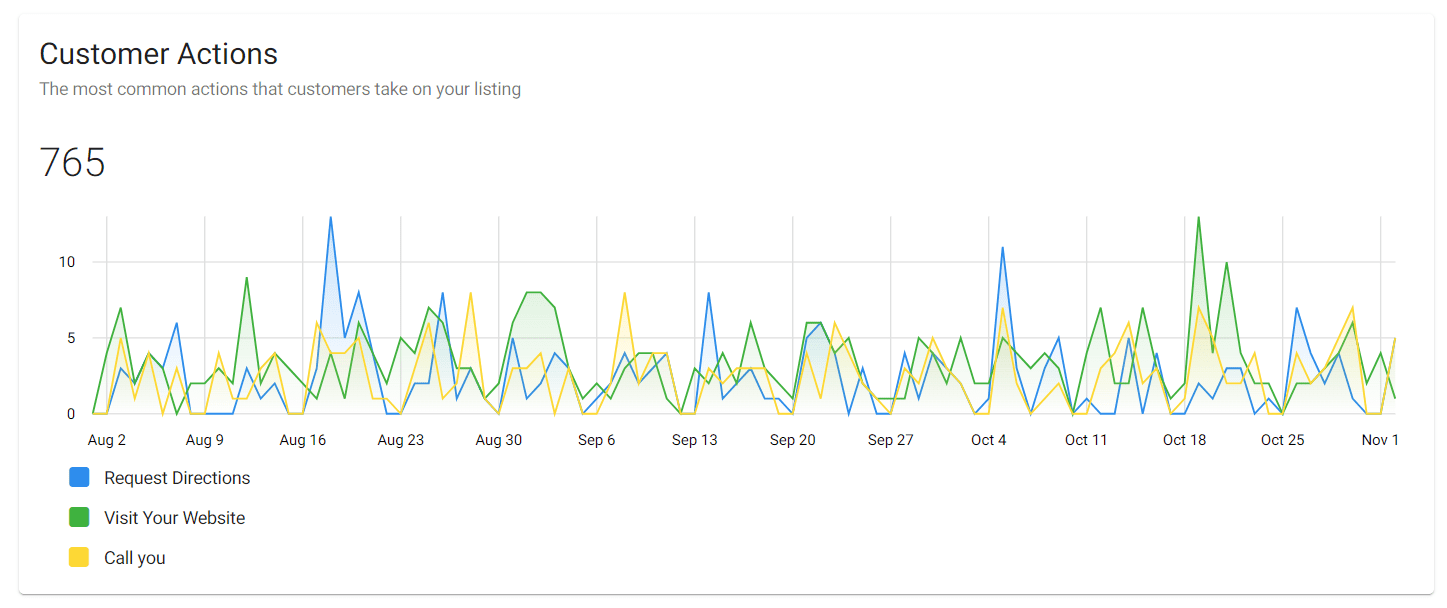 The Horizon Family Eye Care Team is very pleased with the results, as are we. It just goes to show what a dedicated digital approach can accomplish, even on a small scale.
Here's what Dr. Tony has to say about working with us:
I was a bit lost when it came to marketing my Optometry office. I had pursued two separate digital marketing companies with high prices and inadequate performance. After starting to work with James at Gig Strategic, I saw quick returns on my marketing efforts and have had a steady increase in both my online presence and my patient volume ever since.
We all know Google as the place to go for questions on any imaginable topic. But
something many folks don't know is that Google also functions as a social media network.