Over the past 20 years, Advantage Home Contracting in Charlottesville, VA, has built a rock-solid reputation and continually expanded its service catalog. But as the home improvement industry grew more and more competitive, Advantage saw the need to expand their online presence.
They partnered with us, Gig Strategic, to maintain and grow their market share and generate more online leads. We put together a plan to boost their Local Online Presence, SEO, and Digital Advertising here, which has resulted in unequivocal results over the past three years.

17 #1 Keywords
Rankings Achieved In Map Pack
60+ Monthly Estimate Requests
 Advantage needed accurate business listings across the web, a narrowed-down keyword list that was more relevant to their business, and new ad campaigns to help generate more leads.
Here is the dominance we have achieved with their SEO keywords: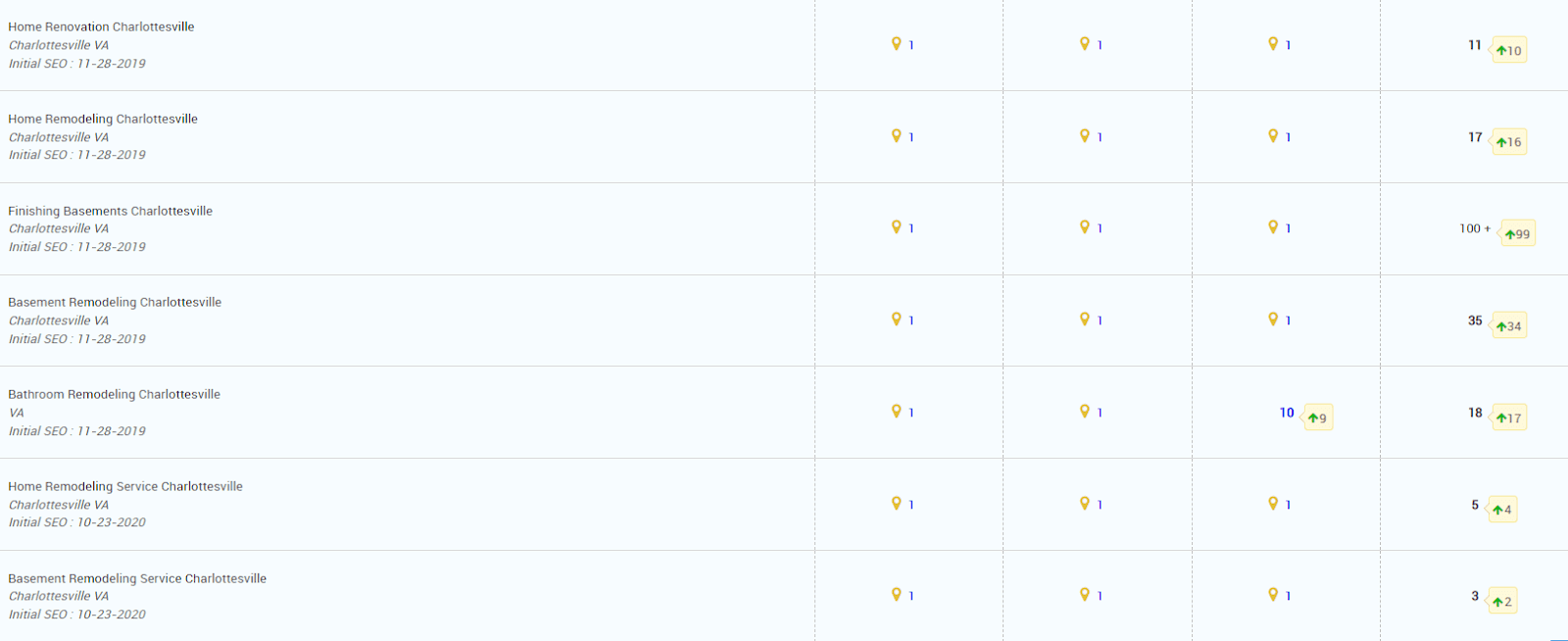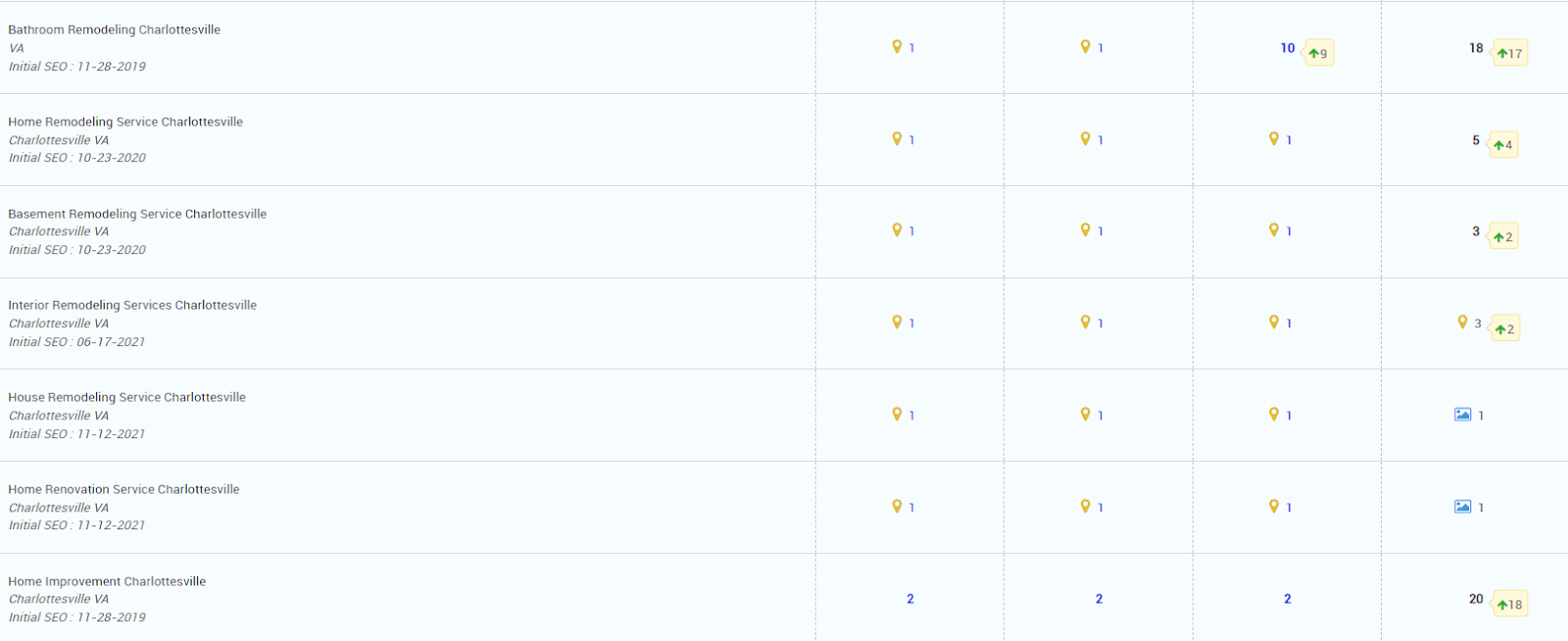 This is a great example of high rankings with vast enhancements over benchmarks. 
To show what this looks like in a Google Search: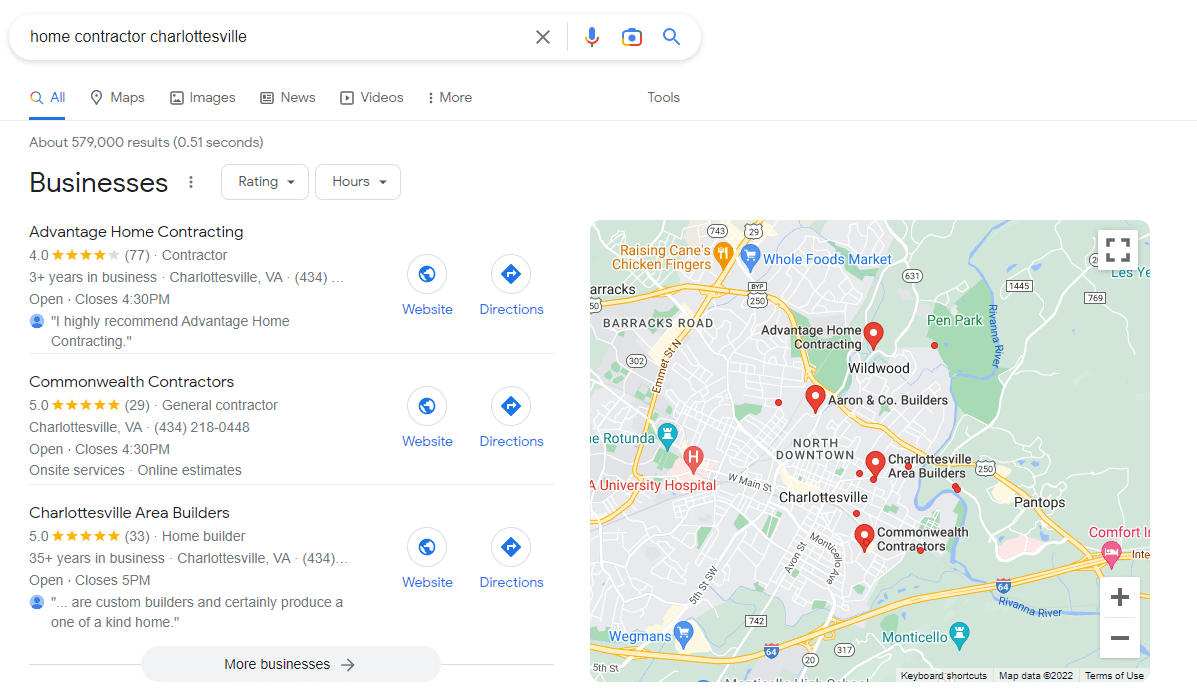 For the keyword search "Home Contractor Charlottesville", Advantage is ranking #1 organically in the map pack.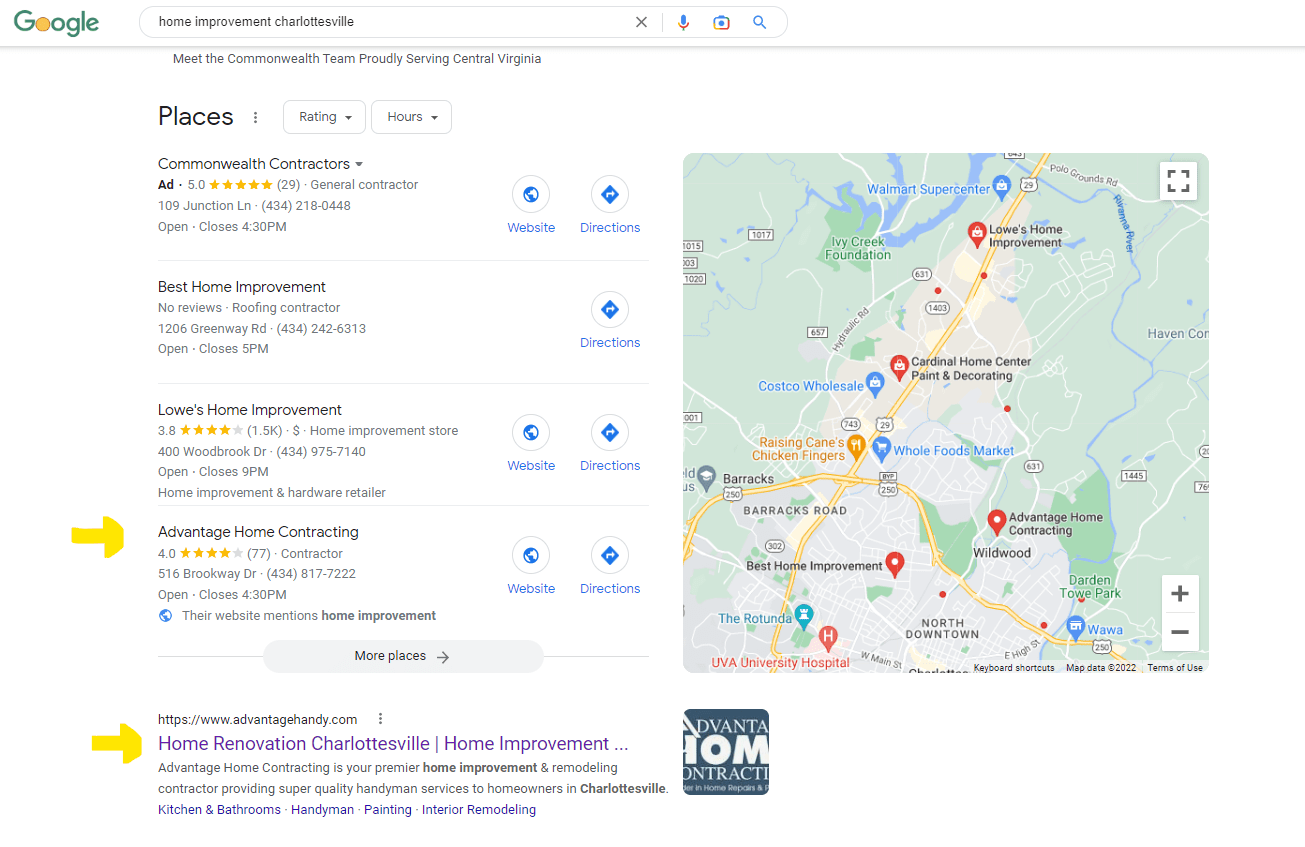 For the keyword search "Home Improvement Charlottesville", Advantage is ranking #3 on the map and #1 organically.
SEO is a key piece of long-term digital strategy and one that earns a high level of consumer trust. These are not ads; they are natural results in Google built up by long-term infrastructure. So, when customers see a company with #1 rankings, they know they've earned them.
Tangible Results – Huge Increases In Searches, Views, And Customer Activity:
 Our work with SEO and local online presence has produced clear results beyond the rankings. Let's look at their Google Insights at 3 points throughout the past 3 years. 
First 3 Months 2019 –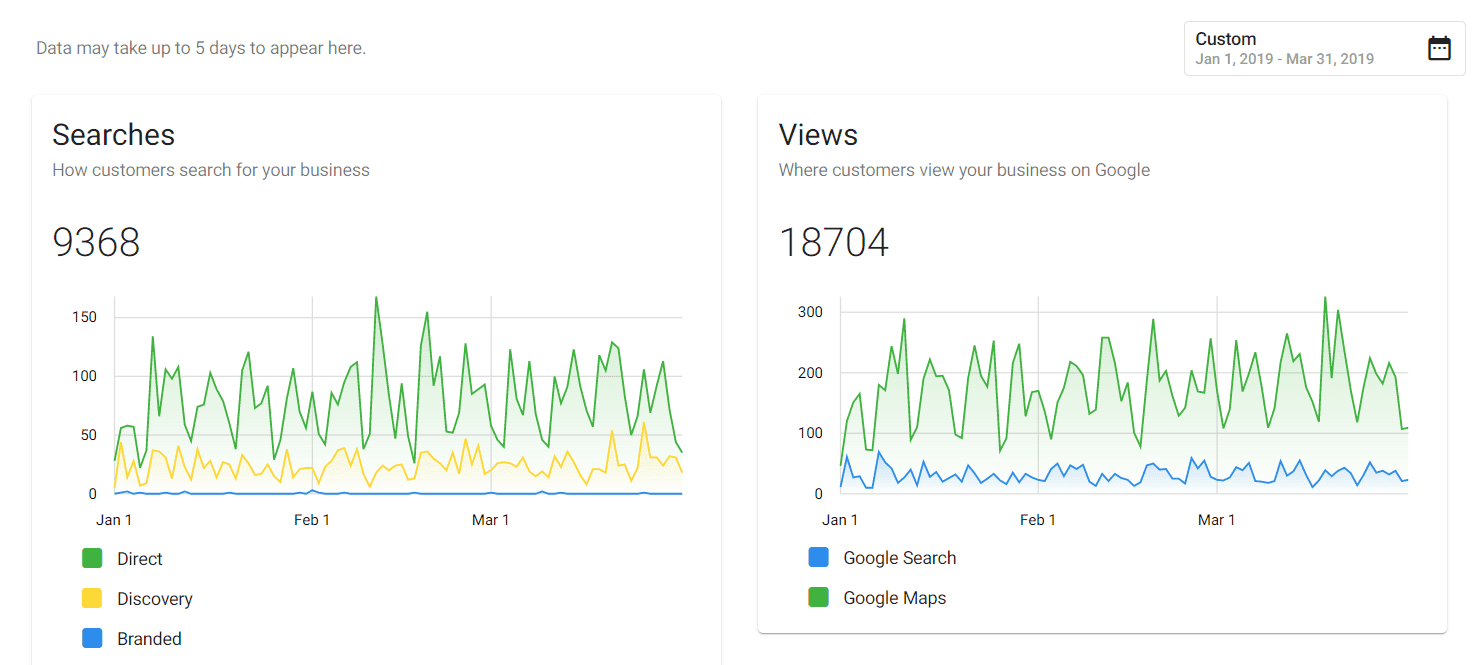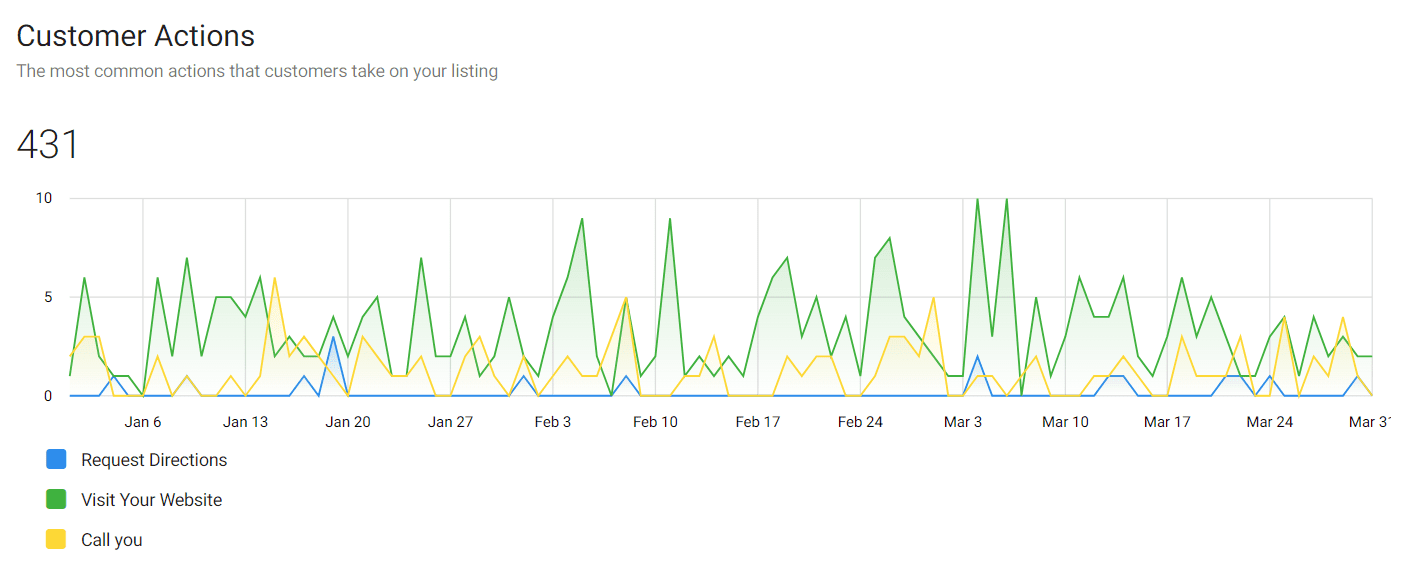 As you can see, when they started with us, their searches were at 9,368; their views were at 18,704; and their customer actions were at 431.
Fast forward to the First 3 Months of 2021–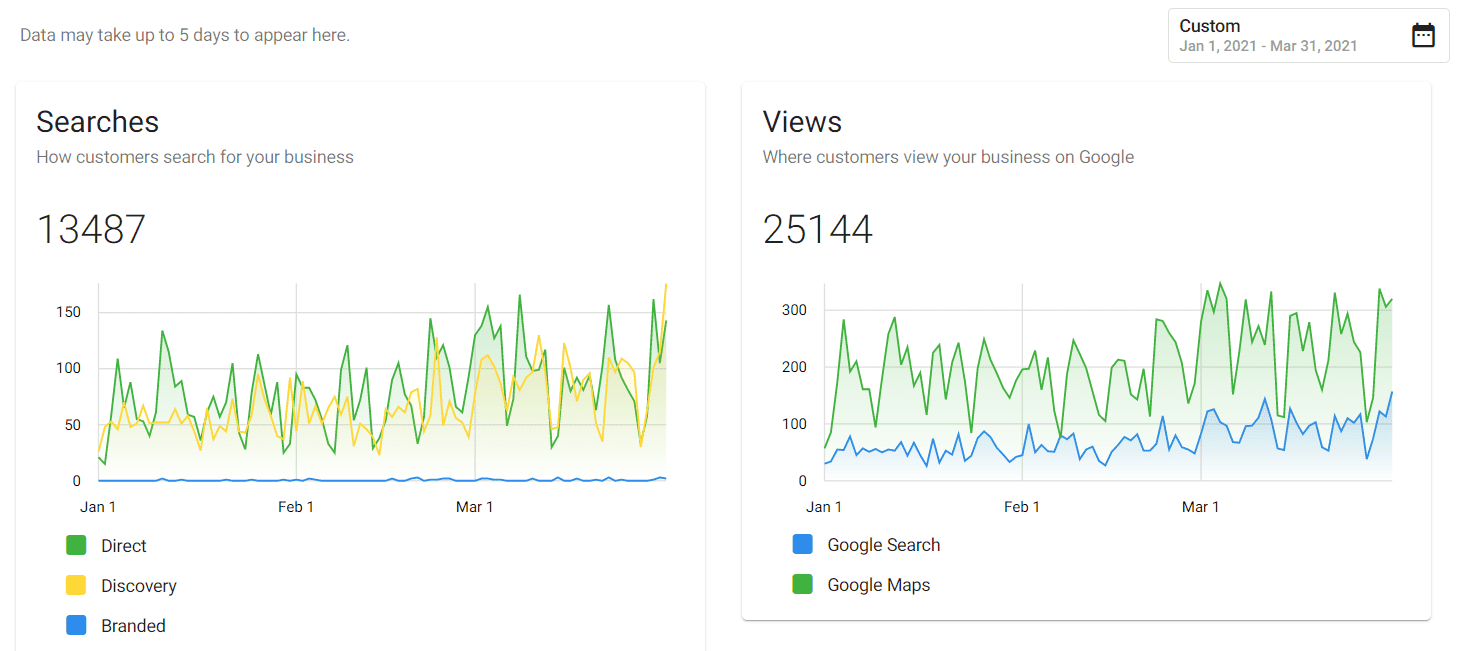 After the first two years working with us, Advantage Home Contracting saw a large jump overall. With searches reaching 13,487, views shooting to 25,144, and customer actions jumping to 623.
Finishing up with the First 3 months of 2022: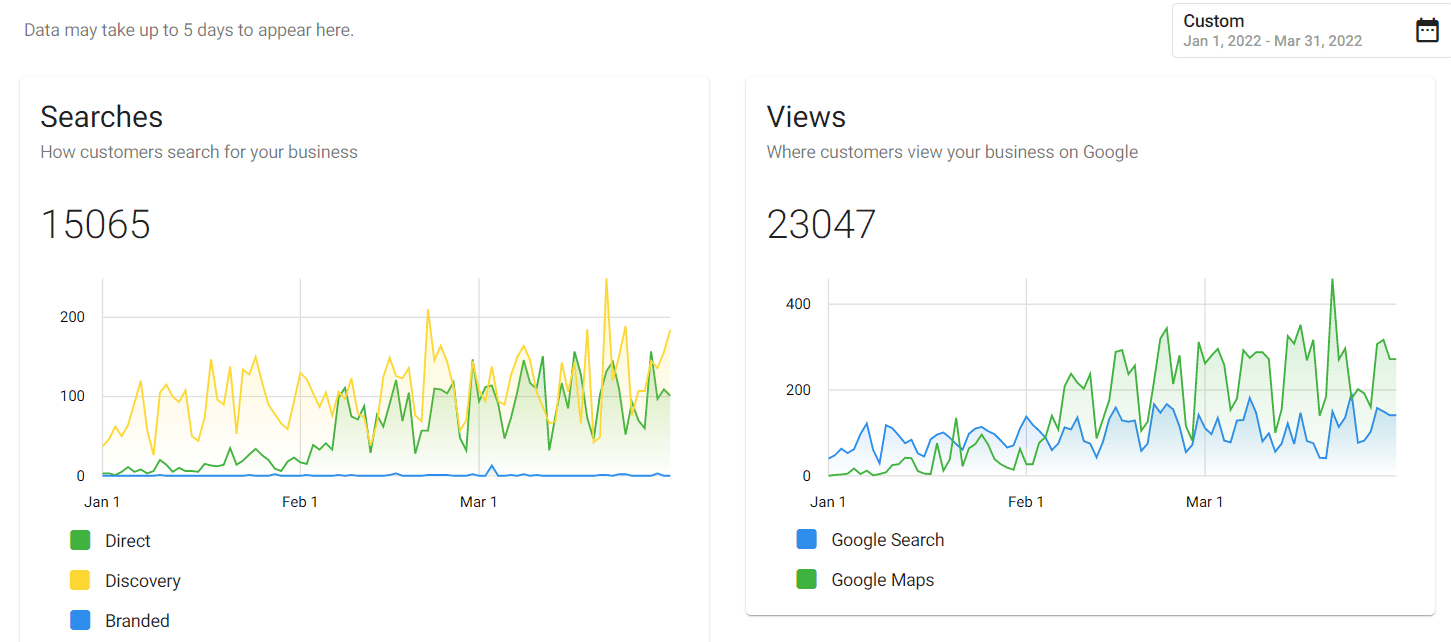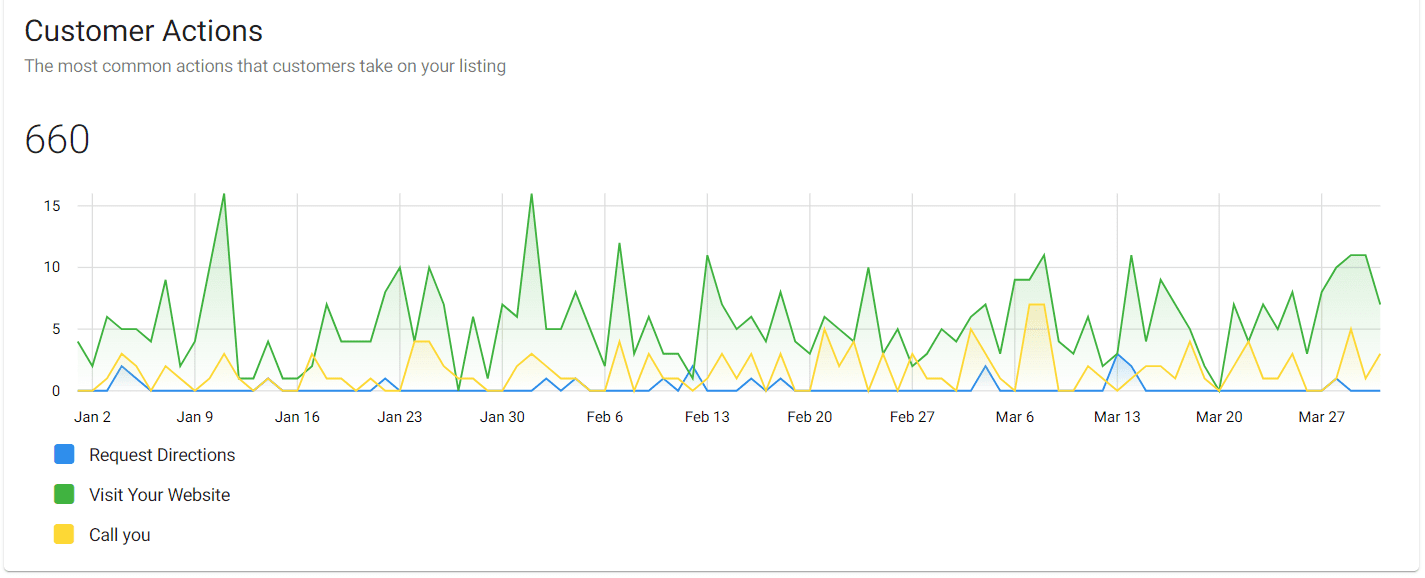 Over the last three years of applying our strategy, we have brought Advantage's searches up 60%, their views up 23%, and customer actions up over 53%.
Conversions – Estimate Forms From The Website
As seen below, through the first 10 months of 2022, we have tracked a whopping 674 estimate requests through Advantage's website. That equates to 67 per month.

Throughout 2022, we've also seen an average of 20 conversions specifically from Google Ads per month, between phone calls and estimate forms.
To put that into perspective, an average-sized contracting job for Advantage ranges from $3,000 to $20,000; only a few jobs per month result from digital leads, resulting in a massive ROI. All in all, Advantage is an excellent example of clear results from a balanced digital strategy.
Here's what Owner Sean Castrina had to say about working with us:
Since I started with Gig Strategic, I have seen the results of their work on our revenue growth. I track everything, and my digital channel now far surpasses my other marketing channels. Thanks to Gig Strategic and their proactive and effective approach to online marketing, I have been able to grow market share in the face of growing competition. – Sean Castrina, Owner