Dominion Care is an organization of passionate mental health care providers that work across multiple locations in Virginia. They principally focus on autism care, behavioral therapy, and mental health care. As they say it, "Care Is What We Do!" 
Dominion came to us in October 2020 to improve their online presence, and we executed a variety of digital strategies to boost multiple service areas across different locations.
The main pillars of our plan included our Local Online Presence Package, SEO, and Paid Search with Google Ads.
200% Increase
In Google Searches & Views
200% Increase In Visitors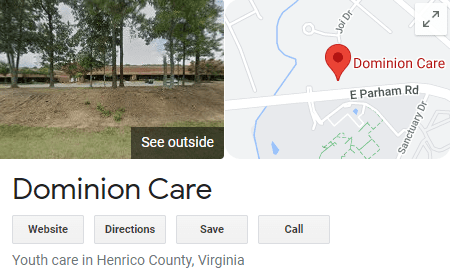 Google Profile Visibility – Richmond – 2020 
One of the most basic metrics of online success, and the foundation of Gig Strategic's approach, is the visibility of our clients' Google profiles. Let's look at a benchmark year, 2020, for Dominion's Richmond Headquarters: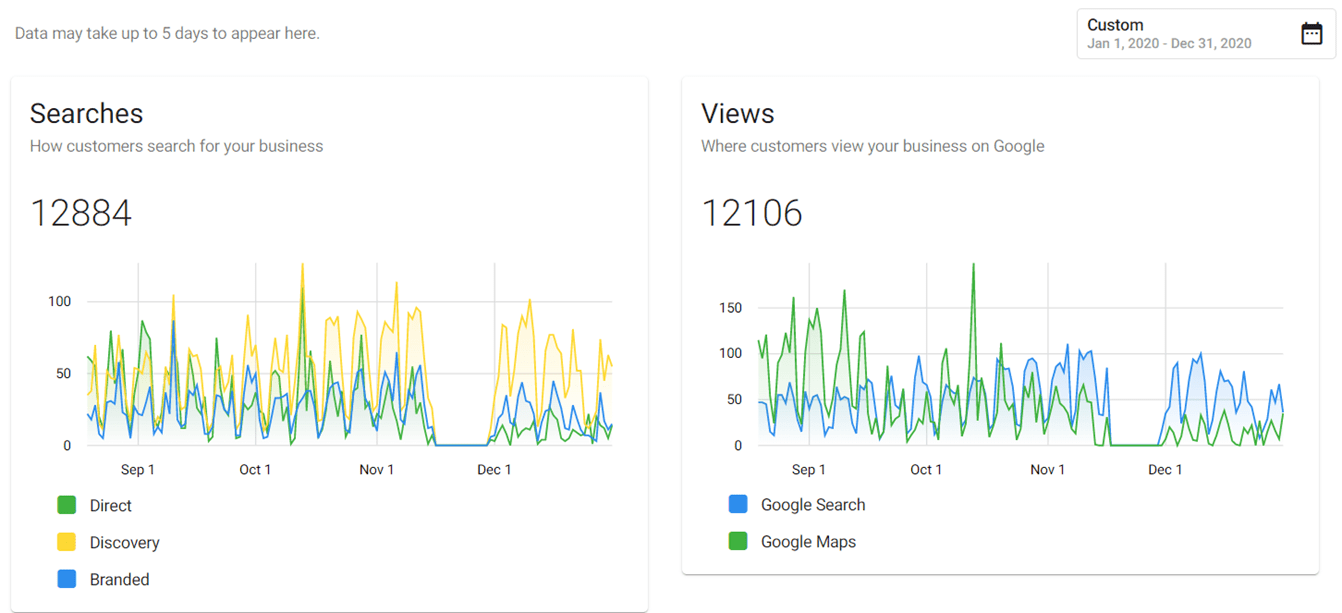 Google Profile Visibility – Richmond – 2021
After a year of our full-scale approach, including business listing sync, SEO, and Google Ads, the results were dramatic. We also worked closely with Wabash & Lake Consulting, which provided many aspects of traditional media coverage, creating a rising tide on all fronts.
We drove nearly a 200% increase in both searches and views!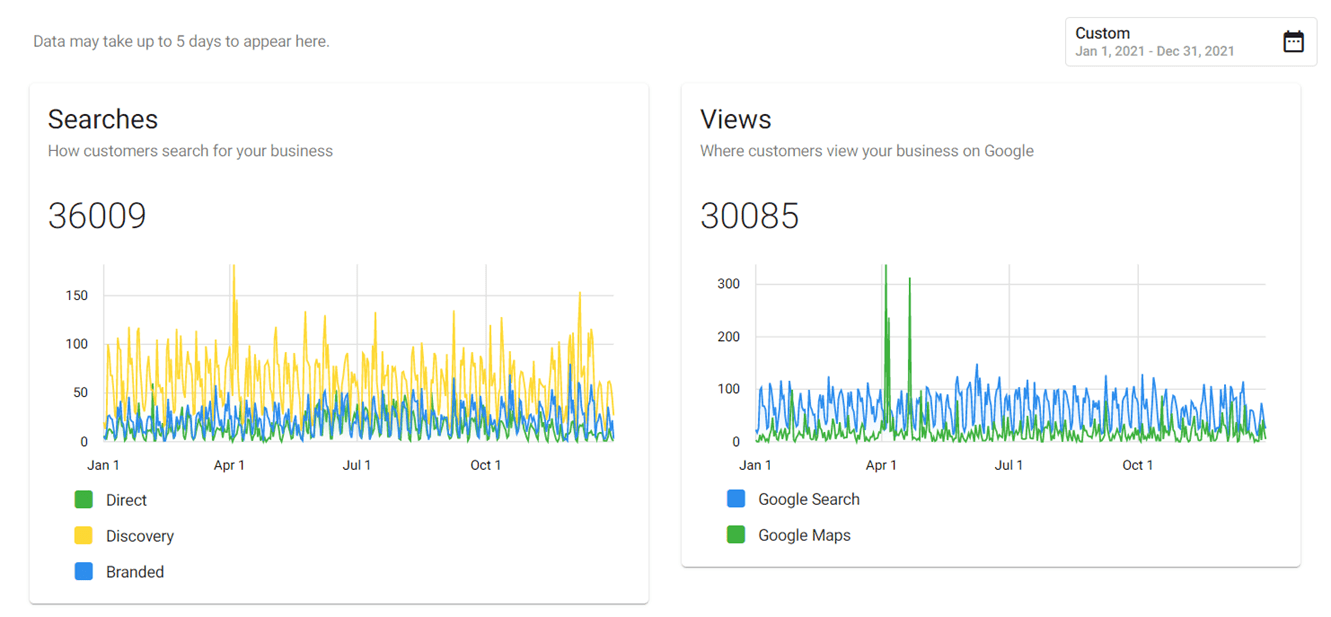 Search Engine Optimization
Richmond & Fredericksburg
With our SEO package, we have worked to improve the natural rank of Dominion's website in Google for specific keywords. This is not advertising. It is the infrastructure we build, through onsite and off-site efforts, that raises Dominion Care's rank naturally. 
Throughout our time together, we raised and maintained an excellent swath of first page rankings, many of which were not even in the top 100 to begin with-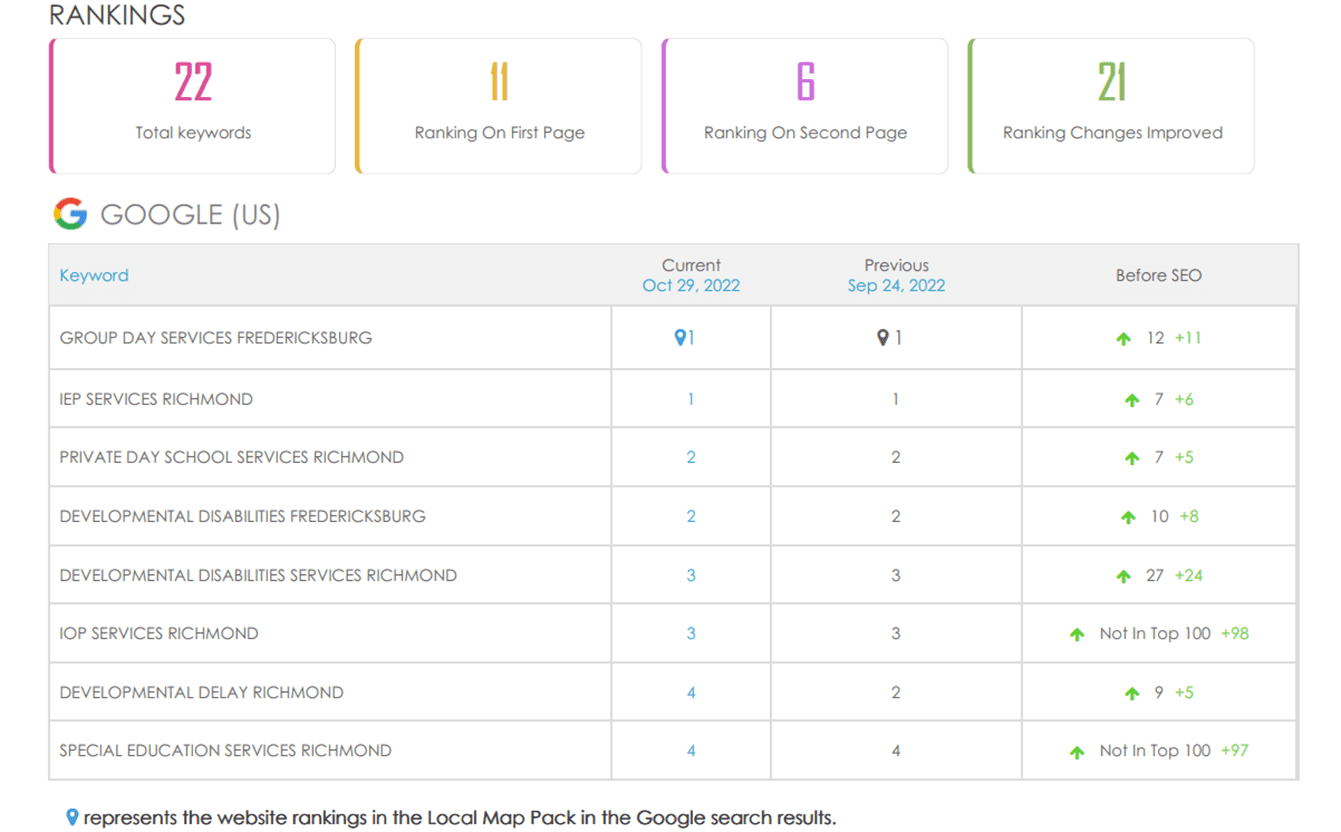 Our SEO efforts drove 11 keywords to first-page rankings, with 8 even in the top 4.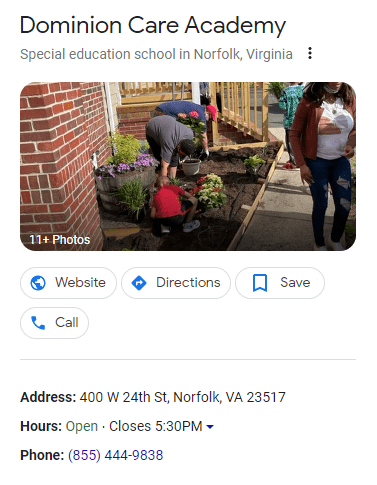 We also executed an SEO plan for their Private Day School in Norfolk – Dominion Care Academy. We achieved a large number of #1 rankings in the local map pack, a difficult and coveted spot to snag.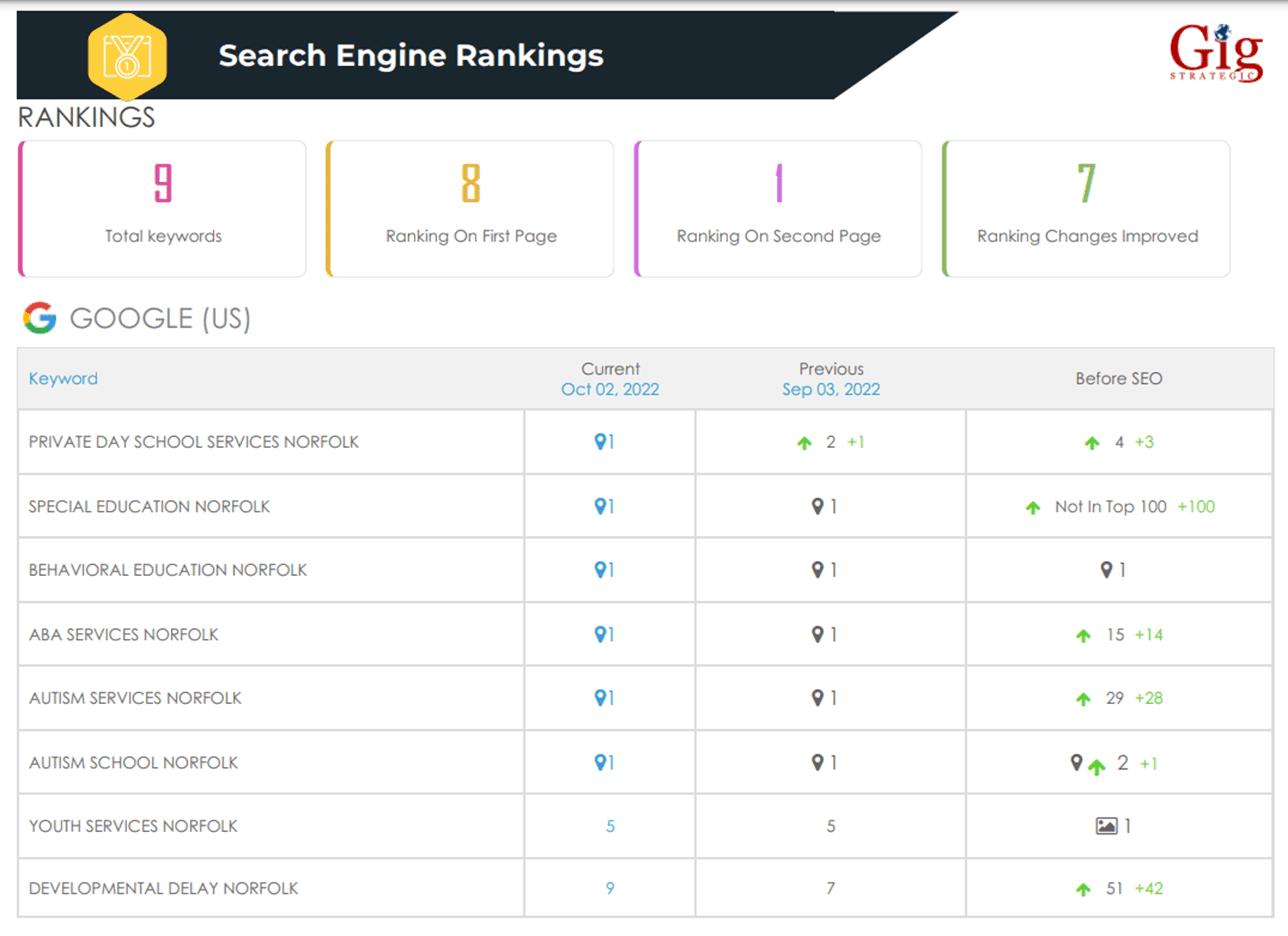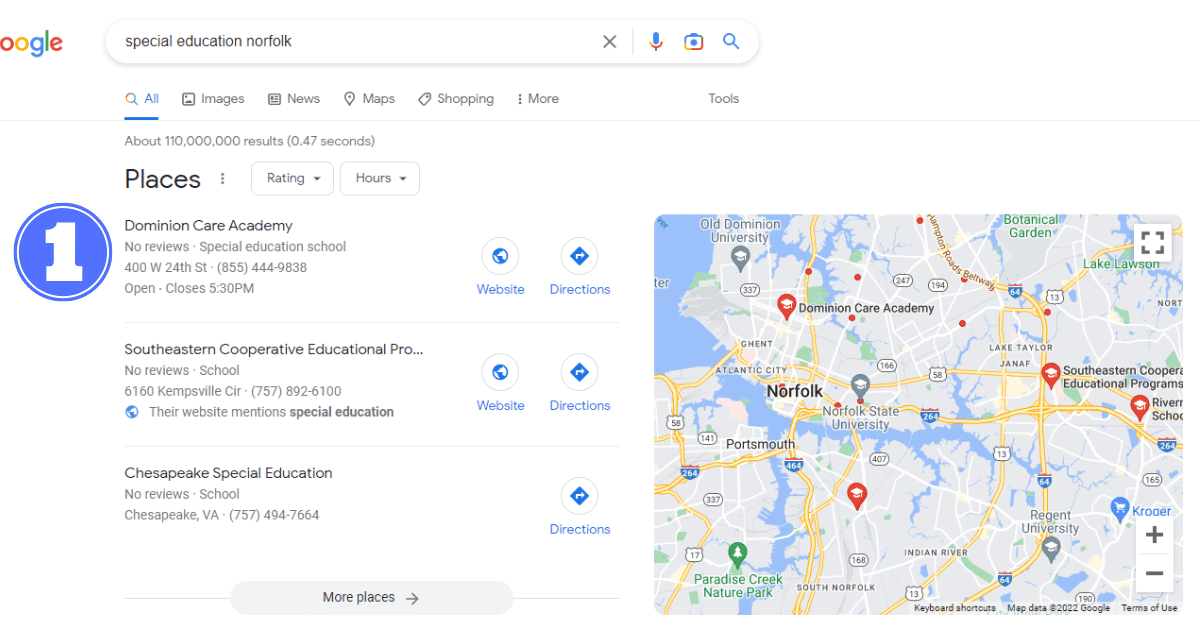 As a campaign area, we ran successful Google Ads campaigns for Dominion, attracting visitors from Google searches and driving more traffic to the website. These covered a wide variety of topics and keywords, including:
Autism Services 
Developmental Disability Services
Mental Health Services
Private Academies 
Recruiting Efforts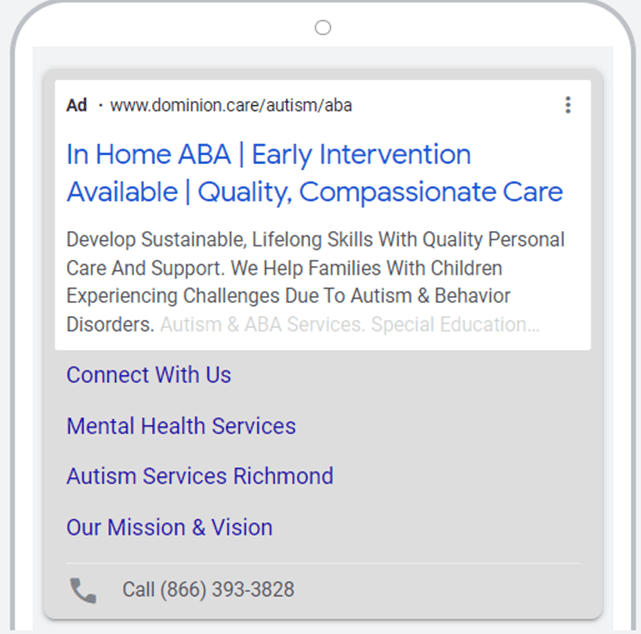 As campaigns were running for over 16 months, we produced a staggering amount of clicks to the website and conversions (phone calls and contact form fills).
A snapshot from November 2021 is included as a typical monthly average
:

About 69 conversions (phone calls) per month is excellent for a campaign of this size and budget, and at an average cost per call of only $33, it could easily produce a huge ROI given the lifetime value of a client.
Traffic Comparison – Private Day School Page
In one example, we can see the direct result of our campaigns in the number of visitors to the Private Day School Page. This is August–October 2021, compared to the same time the previous year. Nearly a 200% increase in visitors! 

We can also see that Google Ads (cpc) and Google Organic (as a result of SEO and other factors), were the driving forces behind that increase.

Overall, our 2 – year engagement with Dominion Care has been a smashing success, and we have achieved goals on all fronts:
Increasing Google Profile Visibility & Customer Action
Driving Leads and Visitors With Google Ads