Window Depot of Charlottesville started with us in March 2019. Their goals were to improve their online presence, increase their SEO rankings, and generate more traffic and leads with Google Ads.
45k% Increase
In Google Ads Impressions
17 #1 Keyword Rankings
Lifted to page 1 of Google
We planned a unique strategy according to Window Depot's needs; this plan included our Search Engine Optimization product, the Local Online Presence Package, as well as utilizing Google Ads in order to generate more leads and traffic to their website. Here is how we helped them: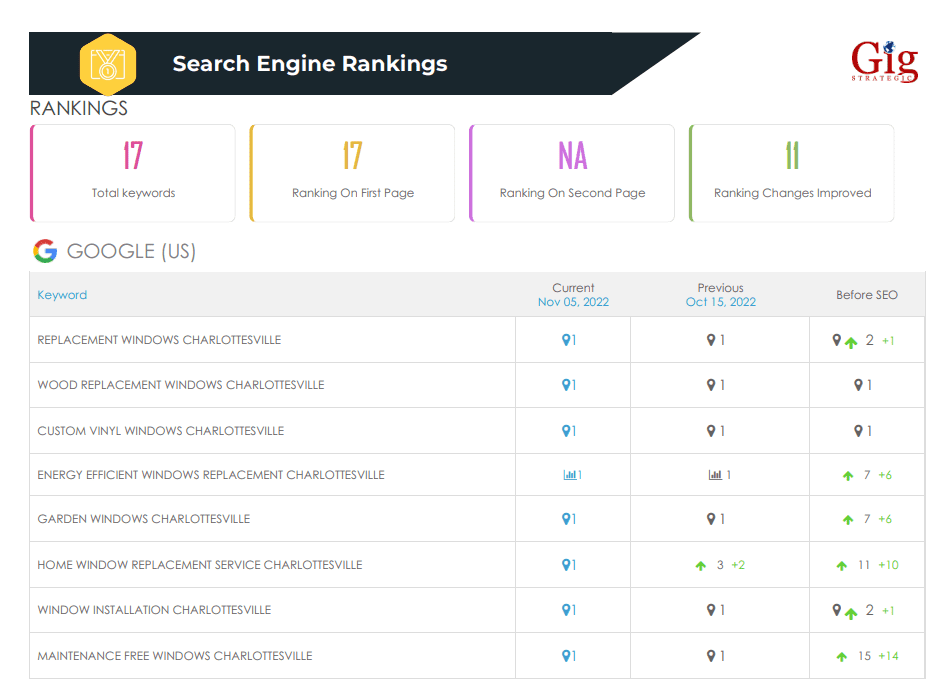 Window Depot Charlottesville is ranking 17 out of 17 keywords on the first page of Google! Throughout our time together, we raised and maintained an excellent array of first-page ranking keywords.
Let's put one of these keywords to the test in an incognito search on Google and see how it ranks: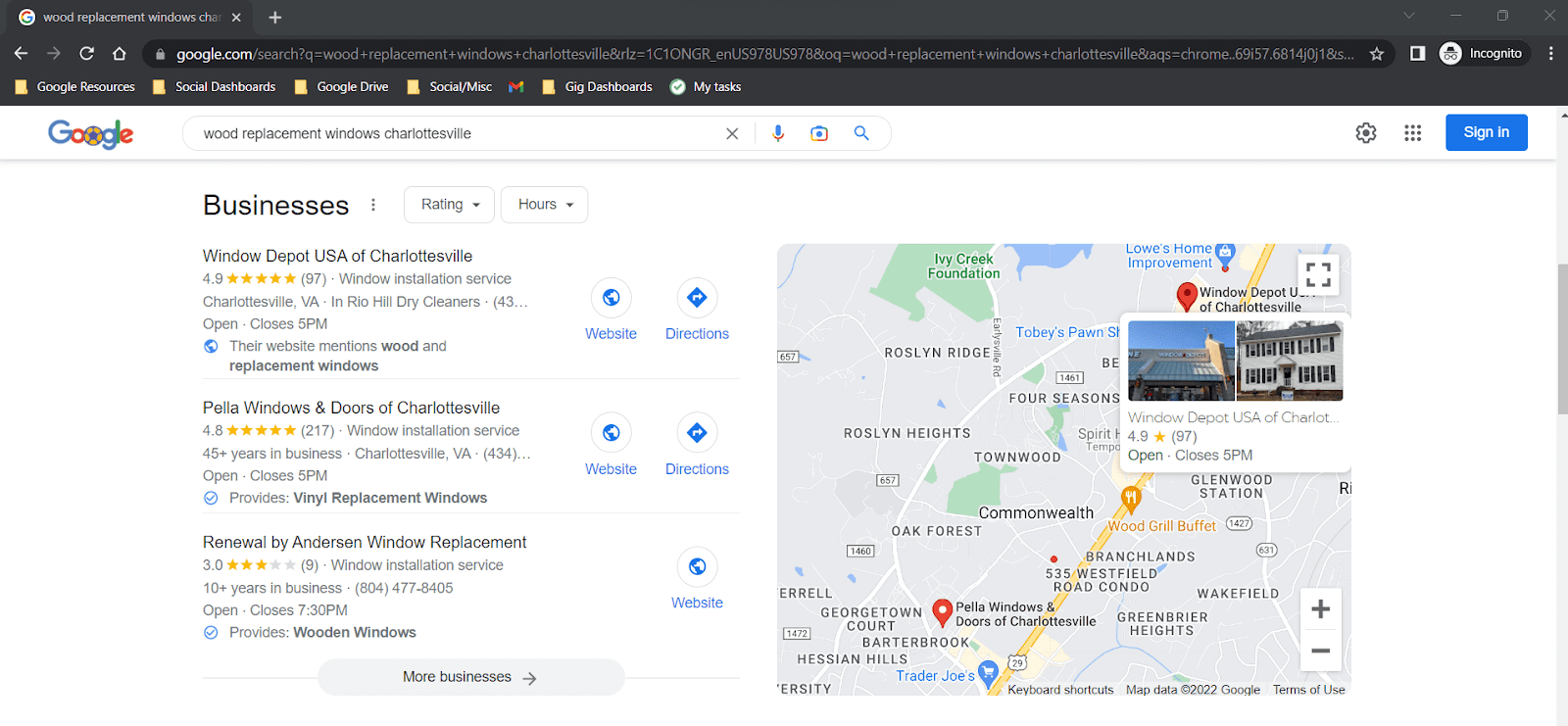 Window Depot of Charlottesville is ranking #1 on the map just by utilizing one of the optimized keyword options. After utilizing our search engine optimization efforts, we were able to get Window Depot's keywords into the top 100!
Local Online Presence
Moving on to our Local Online Presence Package, we used the products within our LOP package in order to establish an online presence for Window Depot of Charlottesville. Here is what that looks like:

The above snapshot shows that Window Depot is well above the industry average (of 311) at 823! Showing that they are in the 96th percentile for their industry.
Google Profile Searches and Views for Window Depot of Charlottesville in the first year of working with us here at Gig Strategic: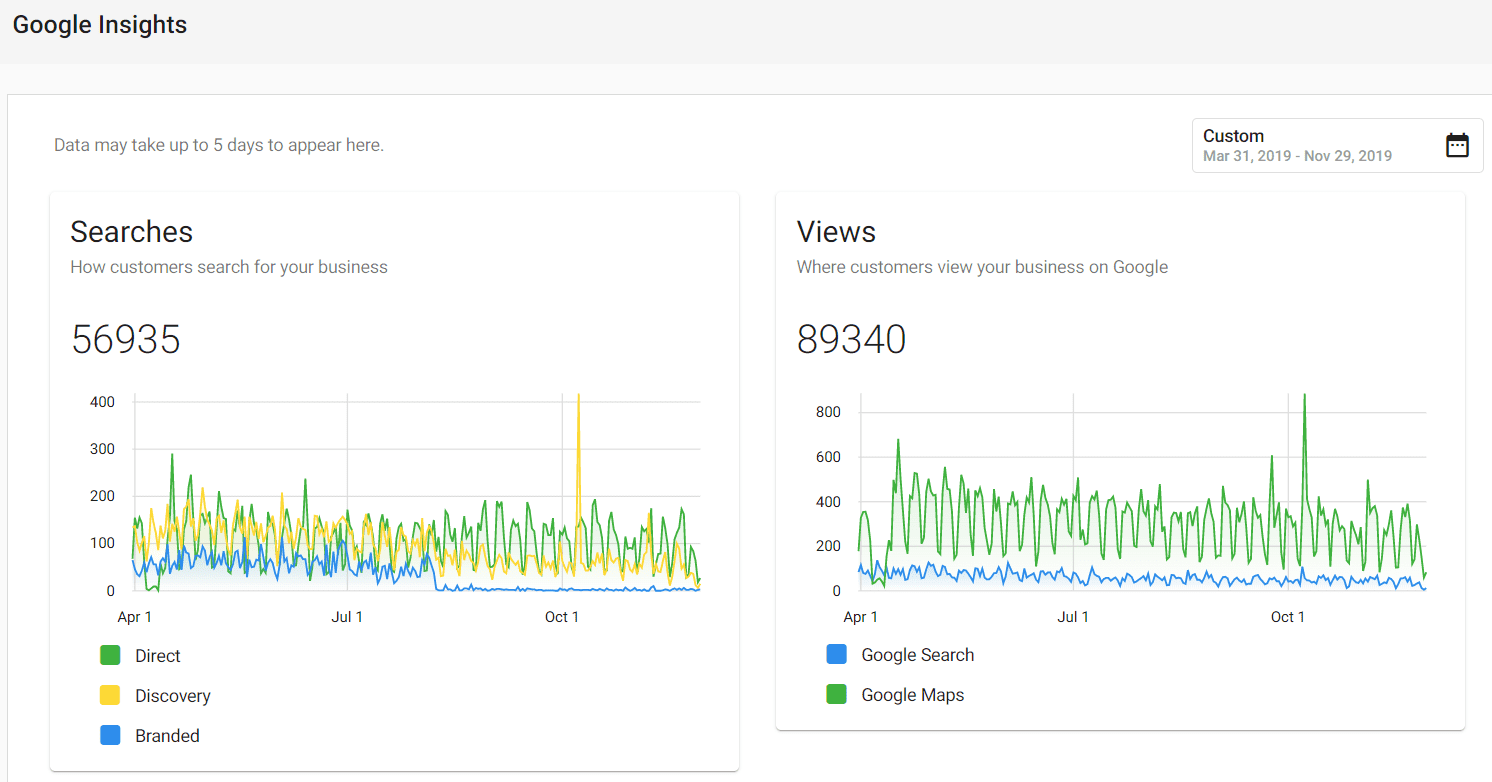 Window Depot had astounding Searches & views in their first year of utilizing our LOP efforts. Shown above in the SEO section, you can see how using not only our SEO efforts but also our LOP efforts helped them to establish an accurate presence on Google. Google Maps is the main route that they are receiving views and Direct & Discovery are the main ways Window Depot is receiving searches. Cementing once again that our LOP and SEO efforts work hand in hand.
Google Ads
Window Depot needed to get their brand out in front of their customers. We knew that using Google Ads to their advantage could help them in accomplishing their goal of generating more leads.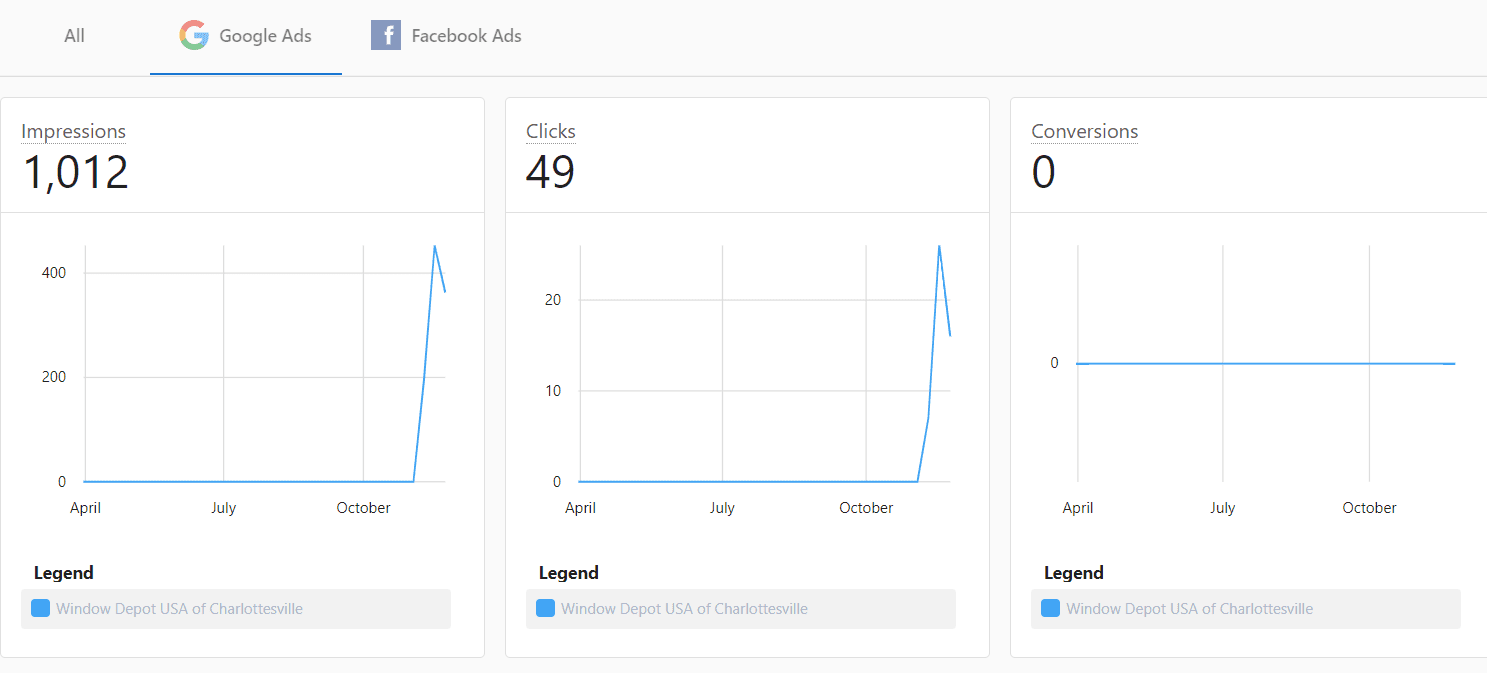 Above is a graphic that depicts how Window Depot was doing with Impressions, Clicks & Conversions on Google before they began their Google Ads Campaign with us.
Jumping forward to 2022, we can see immense change in every aspect of their online Ads presence-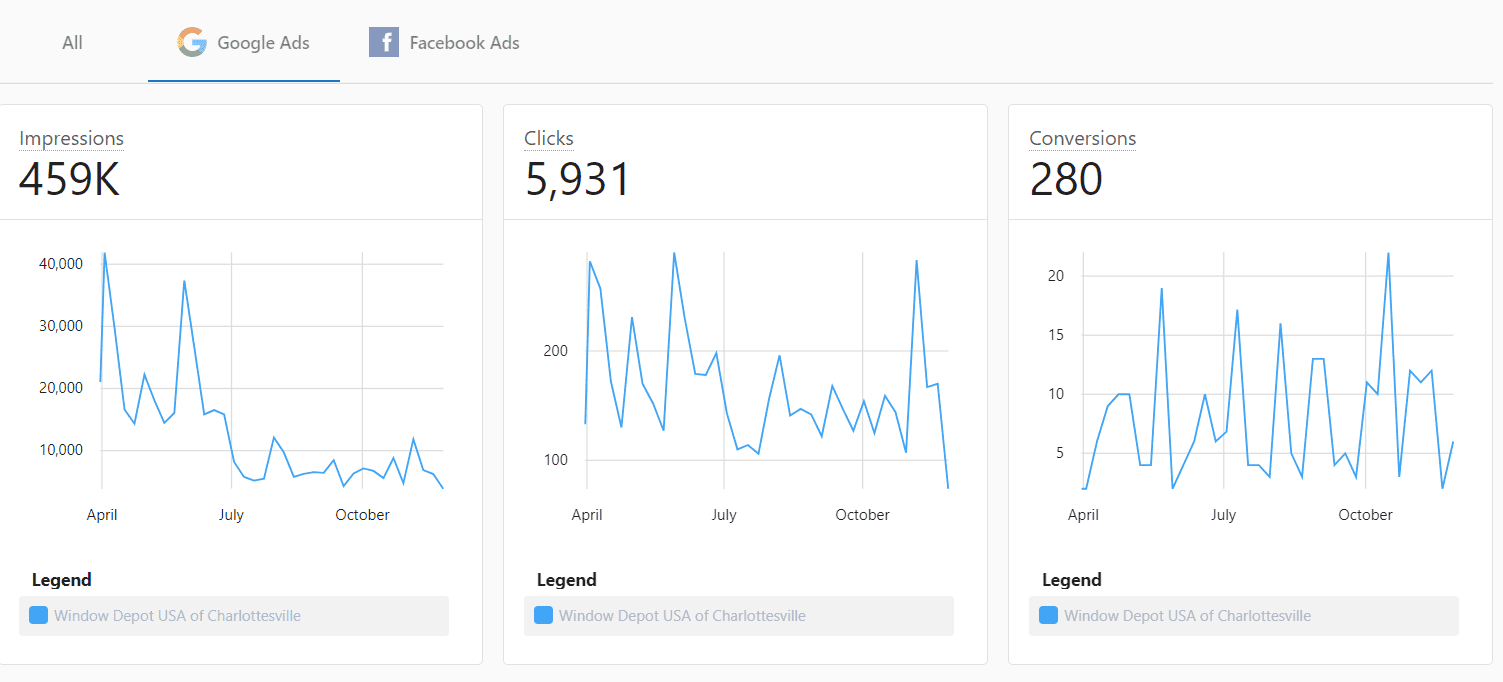 These numbers are an astronomical change since beginning their Google Ads campaign journey with us. Impressions have increased 45,255% in just three years, with Clicks increasing 12004%, and Conversions jumping from 0 to 280. These numbers are increasingly positive and show just how helpful a monitored, organized digital advertising campaign can be for any business.