Horizon Family Eye Care
Boosting Digital Presence—Google My Business And SEO
Visibility For The Vision Team
Dr. Anthony Zarella of Horizon Family Eye Care knows vision. His optometry office helps Charlottesville residents with all things eye care. But when it came to the online visibility for his own business, he turned to us as local digital experts. 
We established accurate business listings, synced business information, and continually monitor and protect online reputation.

Since starting in September of 2019, we have improved Horizon's listing score from a C (496) to an A+ (828). This puts Horizon in the top 97th percentile for business listing accuracy and distribution. Syncing regularly with major aggregators and directly with top directories ensures robust, accurate, and up-to-date information. This is especially crucial during Covid-19.
Google My Business Posting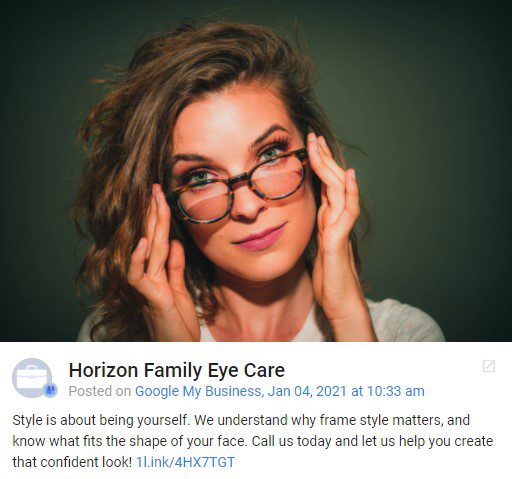 We all know Google as the place to go for questions on any imaginable topic. But something many folks don't know is that Google also functions as a social media network.
You can create posts as your business in Google My Business, the same way you could create a Facebook or LinkedIn post. Google favors businesses with frequent posting, so it can be an effective way to get a boost in the rankings.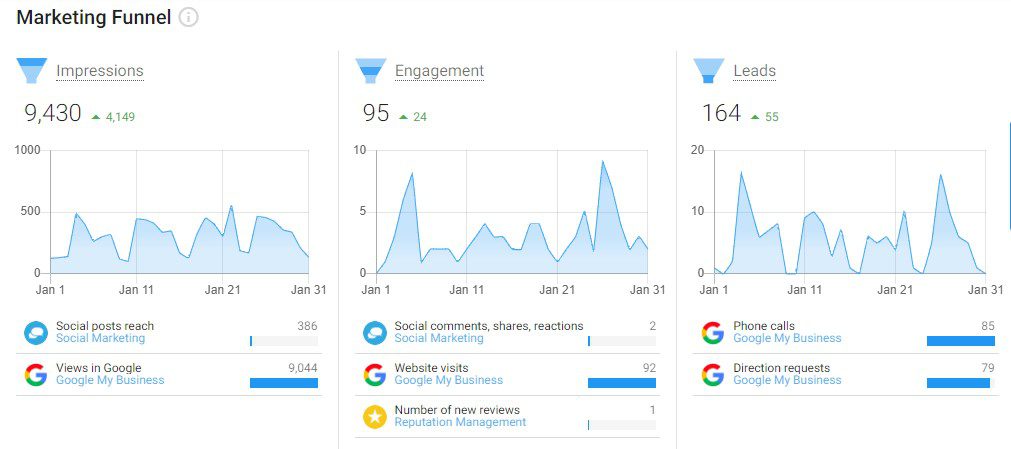 We also provide data tracking for everything going on in Google. In January of 2021, for example, we saw strong lifts for Horizon in impressions, engagement, website visits, and direction requests. All signs that the digital investment is paying off. 
Search Engine Optimization (SEO)

Through our SEO efforts, all 8 of our targeted keywords haven risen in Google and are now on Page 1. We rank #1 for 'Family Eye Clinic Charlottesville'.
The number of backlinks (websites pointing to the client domain) is up 618%. Offsite optimizations have improved referring domains by over 1,300%
I was a bit lost when it came to marketing my Optometry office. I had pursued two separate digital marketing companies with high prices and inadequate performance. After starting to work with James at Gig Strategic, I saw quick returns on my marketing efforts and have had a steady increase in both my online presence and my patient volume ever since.