Slayton Law, PLC
A Full Scale Digital Approach. 
Increasing Traffic.  Boosting SEO. Capturing Quality Leads.
Lead Generation For A Standout Legal Team
Marshall Slayton is the leading bankruptcy attorney for Charlottesville, Virginia and the surrounding area. For over 25 years, he has helped his clients navigate bankruptcy and reclaim financial freedom. Marshall came to us in March of 2020. He was seeking a new digital marketing approach to jumpstart his lead generation. We began a partnership to provide a full-scale digital strategy. 
We established accurate business listings, synced business information, and continually monitor and protect online reputation.
We focused on client selected keywords to improve ranking and visibility on various search engines.
We built paid search campaigns, display and social mirror ads to amplify the brand and accelerate lead generation.
Local Online Presence: We have helped raise Slayon's listing accuracy to the 97th percentile. 

SEO: Through continued SEO efforts, we help Slayton rank high in the organic search results.
The number of backlinks (websites pointing to the client domain) is up 53%. Offsite optimizations have improved referring domains by a whopping 668%. 
Online Advertising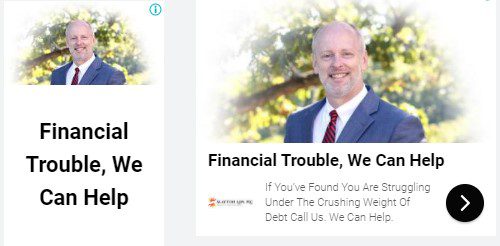 Through paid search ads and display ads, Slayton Law has continued to capture market share. Display and text ads combine to respond to top- and middle-of-funnel demand.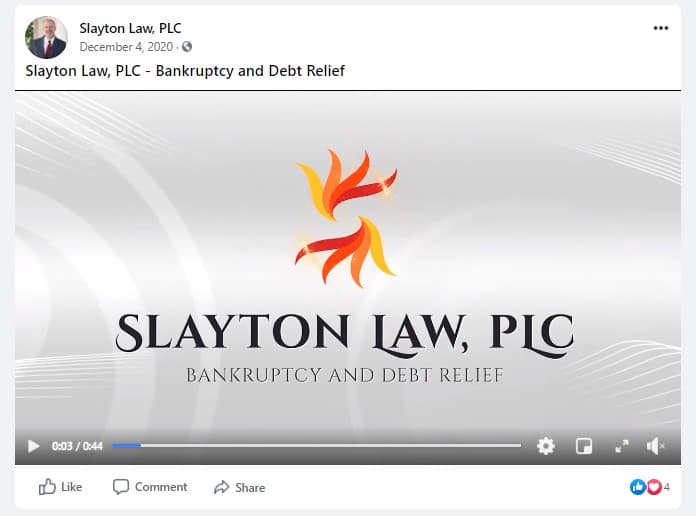 The Slayton Law Team has rounded out their brand presence by taking advantage of one of our newer products – Social Mirror Ads. Social Mirror Ads project social media posts across the web as an interactive display ad. Many of our clients who use Social Mirror ads are seeing click-through rates 10x higher than traditional display ads. 
"Since starting with Gig Strategic I have seen tremendous growth in the number of leads we are generating and my digital channel now far surpasses my other marketing channels. Thanks to Gig Strategic and their proactive and effective approach to online marketing I have been able to grow market share in the face of growing competition."