Woodard Properties
Charlottesville's Rental Property Destination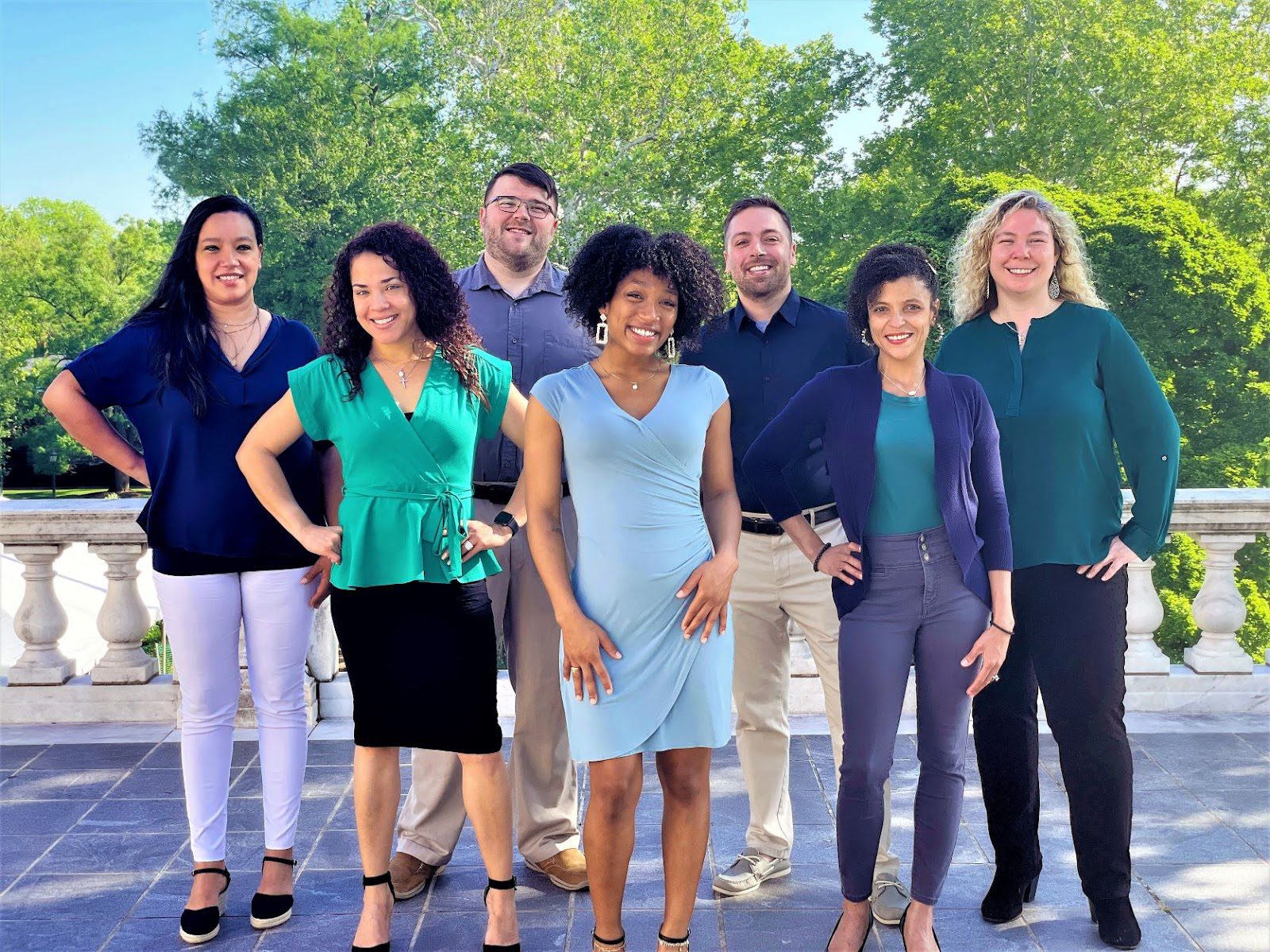 Woodard Properties began their digital marketing journey with us in August of 2021. They are a long-standing, top-rated rental agency in Charlottesville, specializing in apartments, student living, offices, retail, and industrial spaces.
When they came to us, Woodard's web presence and website were already established, but they were looking for a little boost.
We launched our Local Online Presence Package,  SEO Campaign, and Google Ads to boost Woodard's online presence. In addition to our usual SEO package, we created a custom SEO site audit that included page layout, navigation, and landing page recommendations.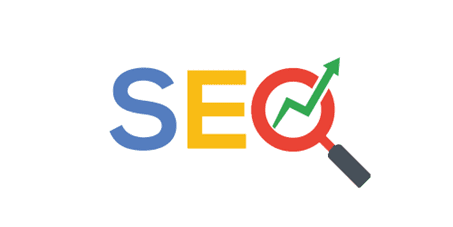 With our SEO Package, we have worked to improve the natural rank of their website in search engines.
 Take a look at the snapshot below to see their current rankings-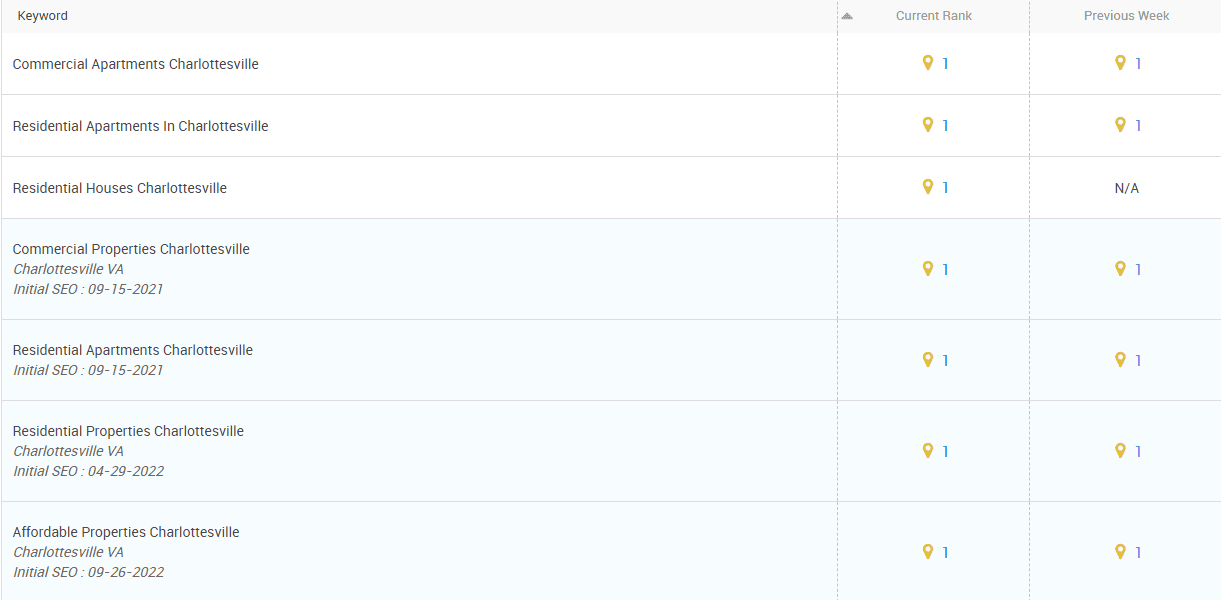 In November 2022, Woodard Properties ranked for 15 of their target keywords on the first page of Google, with 17 total keywords improved!  
We also tightened up Woodard's Google Ad Targeting and strategy. We focused on generating calls and leads for student housing and apartment seekers in Charlottesville. Over the course of 2022 we averaged 32 calls per month from Google Ads! Even if only 1-5 calls per month turned into actual leads or clients, that would still represent a 2-10x return on ad spend, considering the yearly revenue from a renter.
We unlocked our Local Online Presence package to sync and boost Woodard's business information across key online listing directories.
 Their Listing Score Improvements:

Woodard Properties' starting listing score was 515 and now sits well above the industry average (of 311) at 859. They are even above the 95th percentile for their industry!
Google Profile Searches & Views: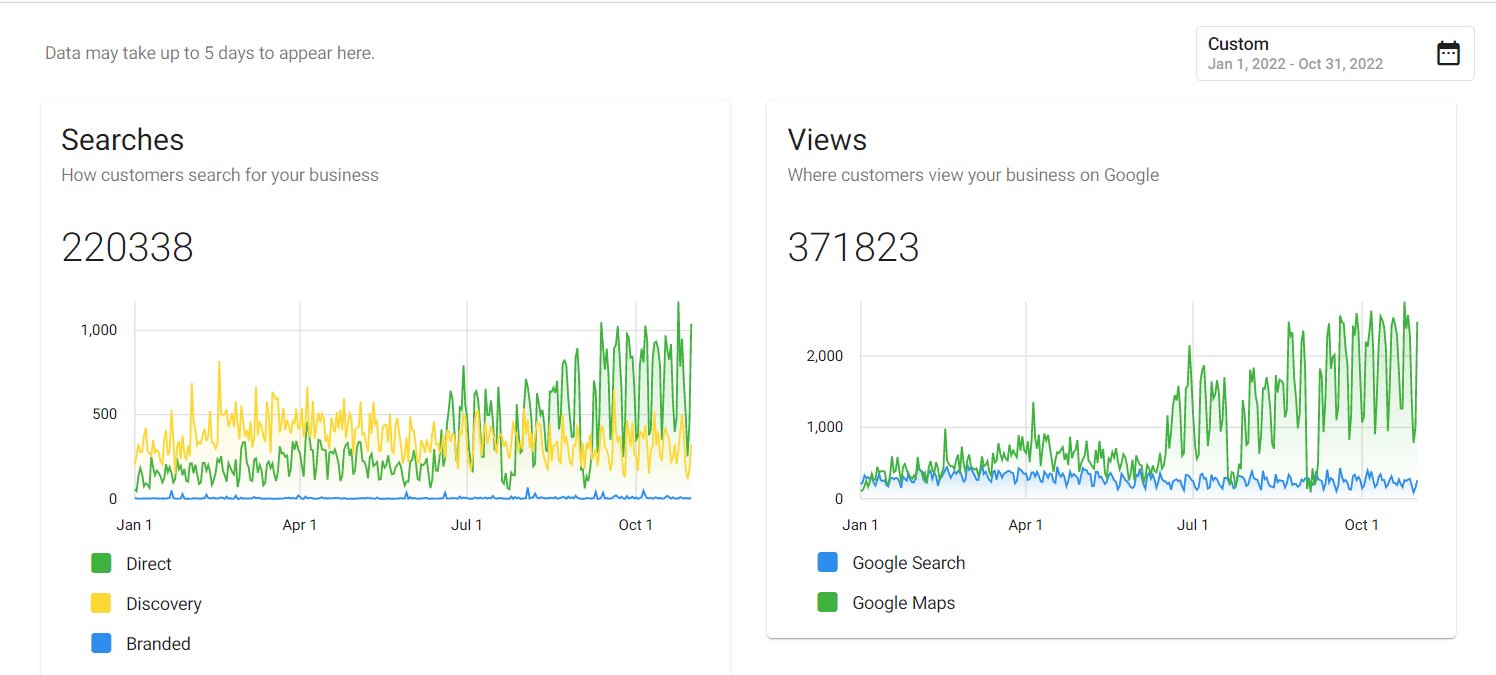 Throughout 2022, we have kept Woodard's Searches and Views in Google firing away strong, and increasing over the course of the year.
Search actions count just Google Search, while views count Search & Map results. Direct shows folks looking for them directly, demonstrating high brand name recognition. Discovery shows folks finding Woodard through a general category search, like apartments or student housing.
These Google results overall represent the success of our combined strategies – listing sync, SEO, and Google Ads.