Reputation Management
The one stop shop to manage the reputation of your business
This handy product gives our clients the ability to easily manage and monitor their online reputation—all from one place.
This is helpful when responding to reviews and overall ratings.
This also allows our clients to watch their business' online listings to make sure they are accurate.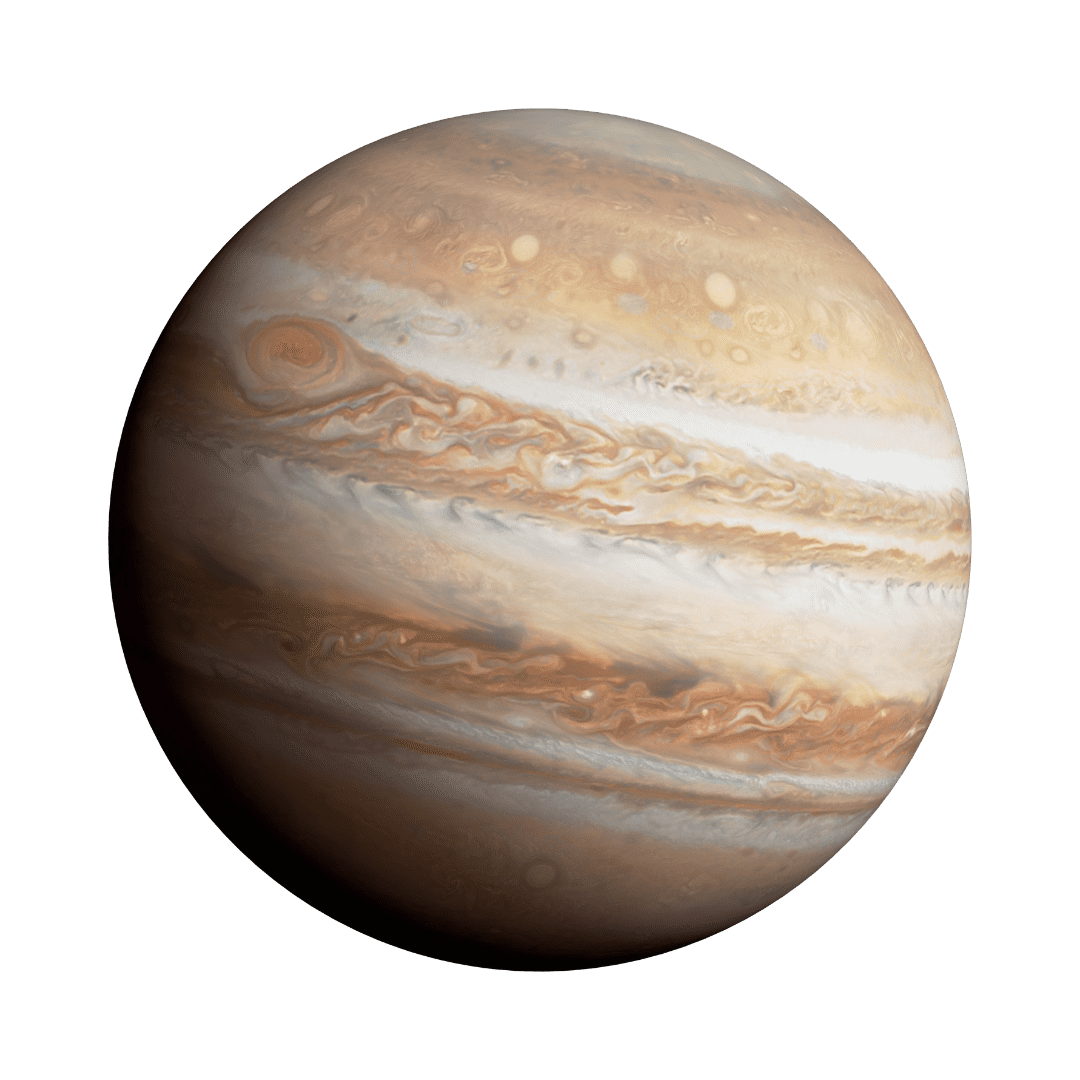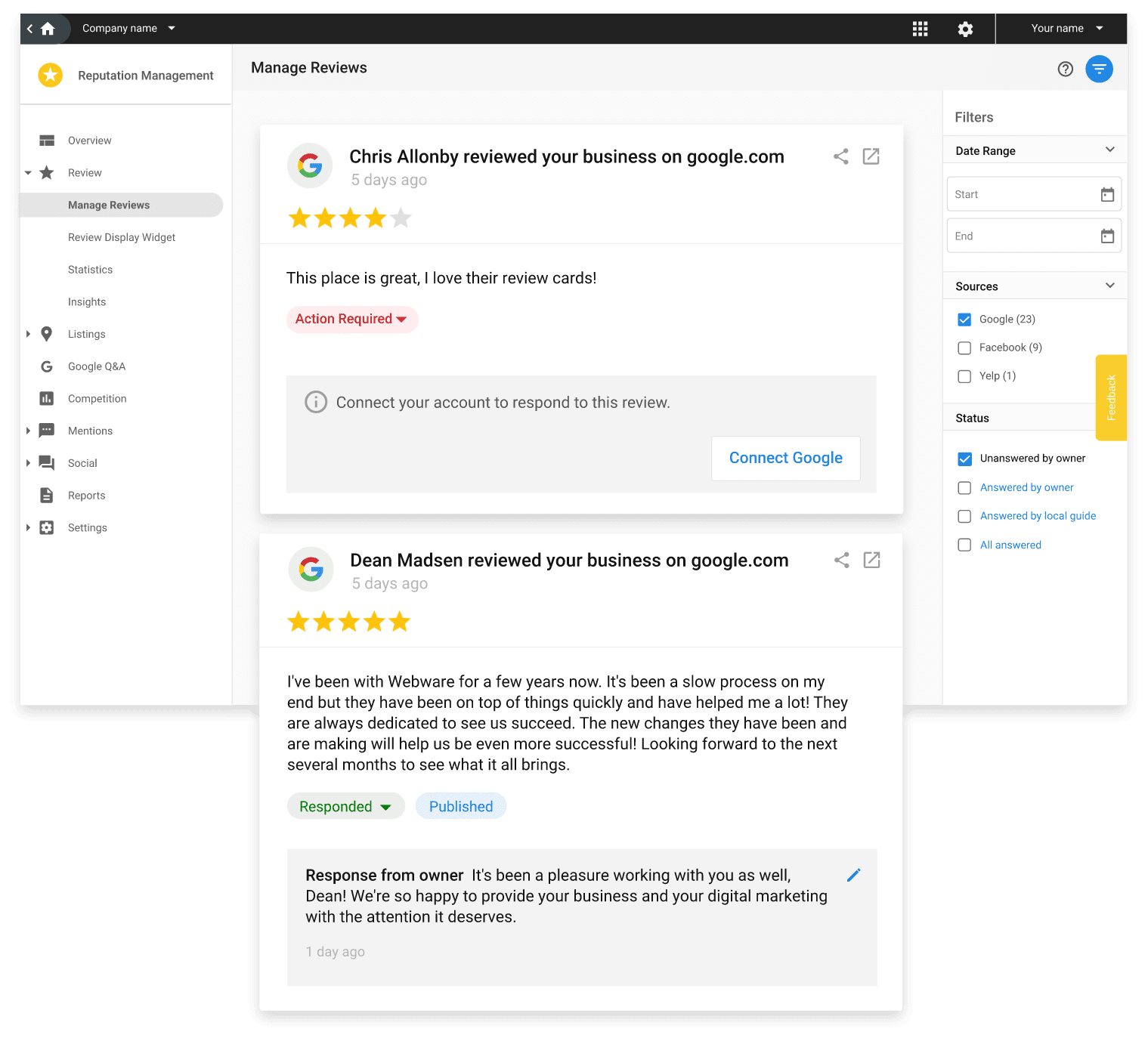 Connecting with customers is easy with built-in smart review responses and powerful review insights backed by artificial intelligence!
Reputation Management helps cut through the clutter associated with managing online reputations. We want to give our clients control over the most important aspects of their reputation, including reviews, listings, and social media.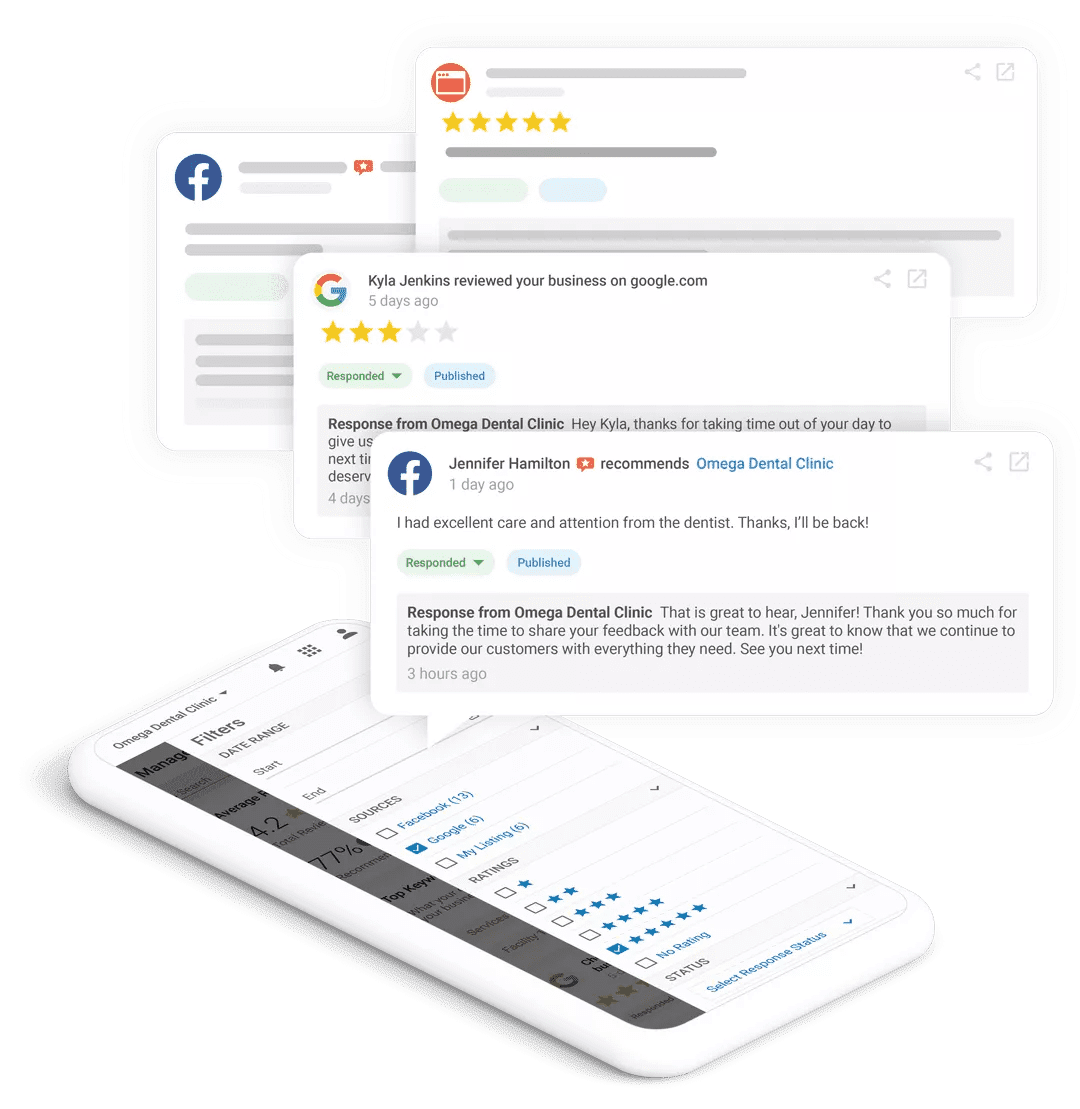 With reporting built right in, our clients can see how this product has helped them improve their reputation over time.
Compile reviews from dozens of sites so you can easily see what's being said about your business online.
Improve search rank by identifying if any of your online business listings are inaccurate or missing from essential directories and online listing sources.
Monitor where your business is mentioned in a variety of sources, including news sites, blogs and social networks.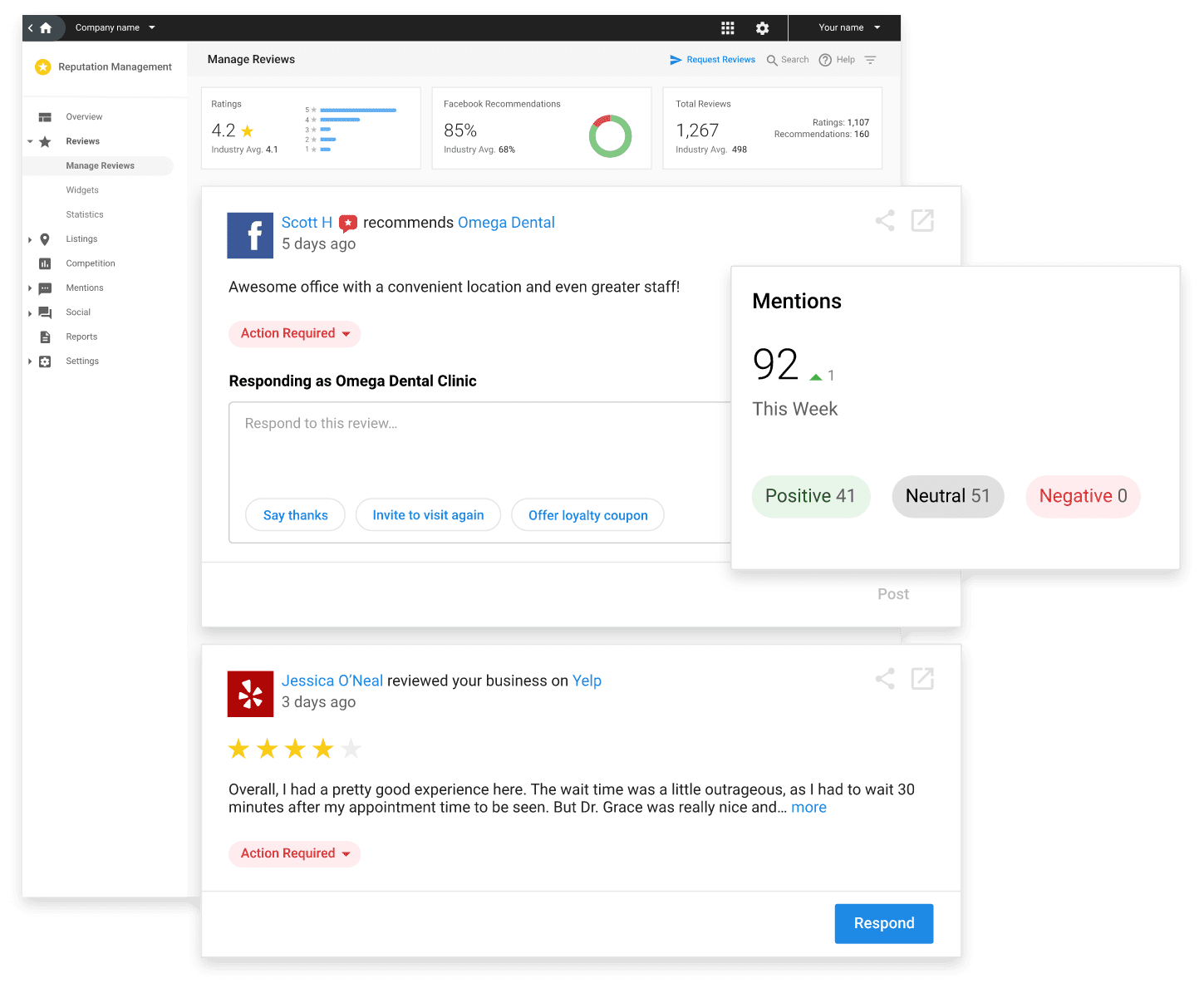 Plus, highlight the most positive and negative mentions using automated sentiment analysis.
Use competitive benchmarking to see how your business stacks up to the competition on social media outlets and local search.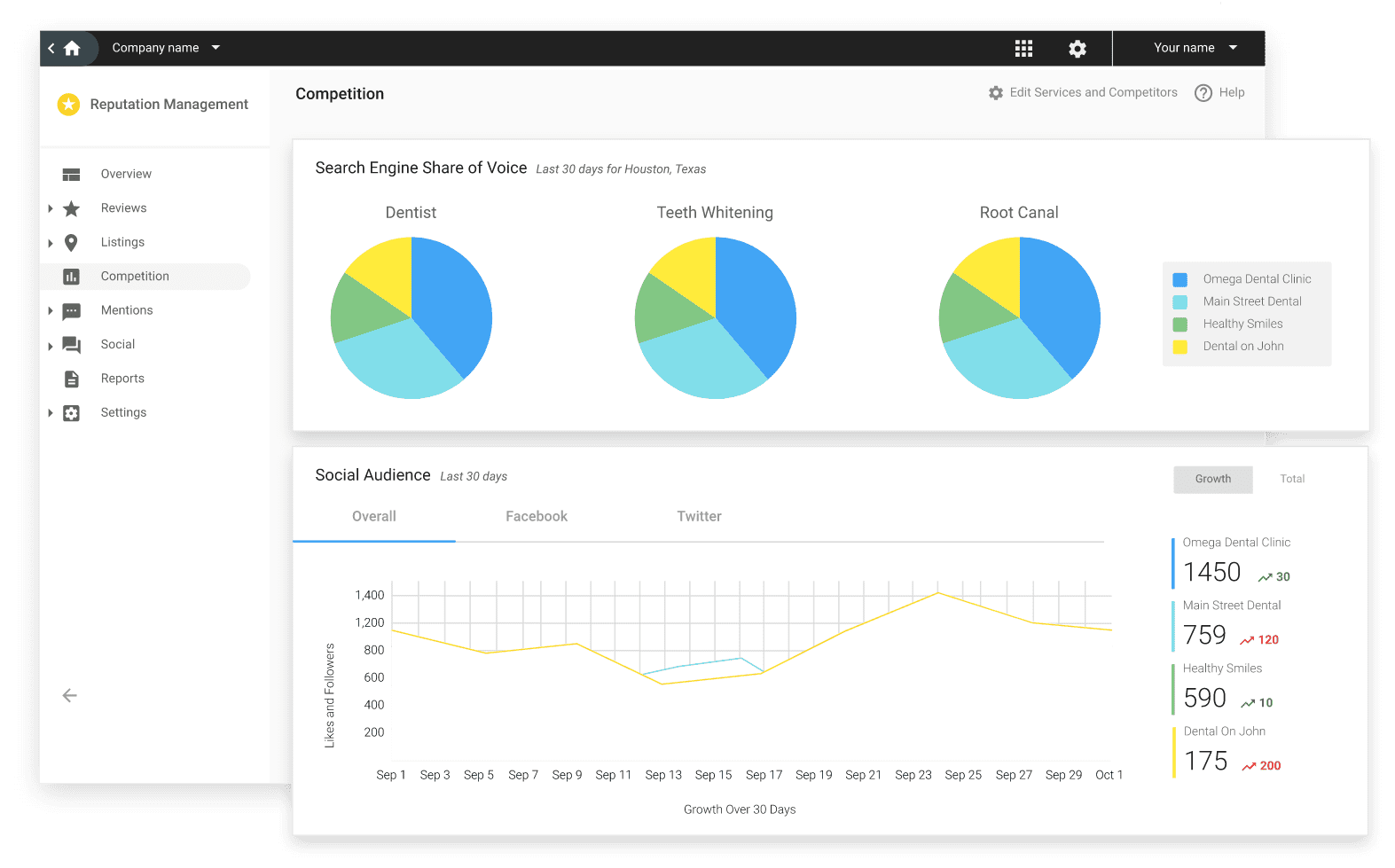 Respond to Google and Facebook reviews in just two clicks using pre-loaded default templates. Plus, our clients can edit or delete any templates and customize their own.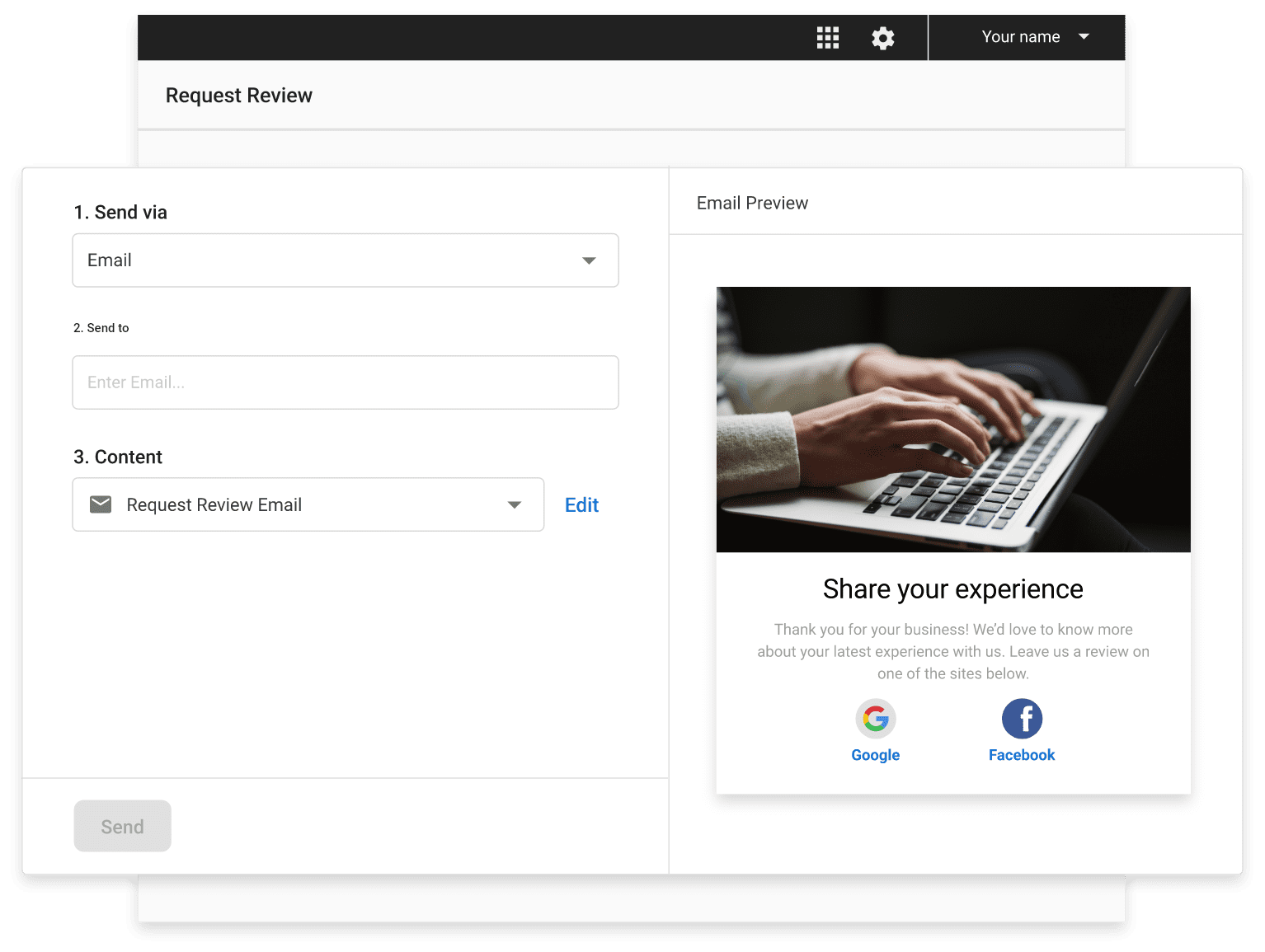 Reputation Management is a great asset for any business, and we would like for your business to utilize this wonderful product that we offer! For more information on this product or the many other marketing tools we offer, please fill out the below contact information.